***This post is sponsored by Parrot Uncle, but all opinions are my own. (See my full disclosure here.)

Like many folks, our kitchen is really the center of our home. It is not only the place where hubby and I practice our culinary skills, but also the room that family and friends always seem to congregate to, whenever they stop over.
Unfortunately, our kitchen is also the one room in our house that needs the most work! Since we have to budget for all the the other rooms too, hubby and I came up with a plan to split the kitchen renovation into three parts.
Late last spring, hubby and I started part one by taking down the drop down ceiling and GIGANTIC florescent lighting, tearing out all the old wiring that was strung above the ceiling, installing drywall, changing out all of the light switches and painting the walls and ceiling! I also gave our kitchen island a makeover!
Although these projects made a huge difference by opening up the space and making it a ton brighter-there were a couple unplanned and costly issues (isn't there always), which meant there was very little money in the budget left for the pendant lights I wanted for over the island! After a month of searching every box store in town, I still couldn't find anything in our budget that I actually liked. A week later, it was time to get started on the list of projects we wanted to get done outdoors while the weather was nice, so out of desperation to fill the holes that were still in our ceiling, we purchased these lights on clearance.
I'll be honest with you folks, once they were up, those darn lights bothered me every time I walked into the kitchen! Truth is-they just weren't my style, and not at all what I had dreamed of when we first starting planning the kitchen remodel! But, I resigned myself to the fact that I'd have to deal with them, at least until we started part two of our kitchen remodel, and hopefully we'd have enough in the budget to replace them.
And then something AMAZING happened!
For those of you who follow along in blogland, you've probably heard (and seen) the incredible selection of GORGEOUS lighting that an online company called Parrot Uncle offers. I, on the other hand, had never heard of them, until they contacted me and asked if I was interested in reviewing one of their lights. At first I was a little leery about doing so. Lighting is a VERY important element in any room, and I'm kind of old school when it comes to shopping for one on line. But I'll admit, I was a little intrigued to check out what they had to offer, so I pulled up their web site.
Can I just say-that for anyone who loves lighting as much as I do, Parrot Uncle's selection is literally DROOL worthy! They have everything! Lamps , chandeliers, and pendant lights to name a few! And for those of you like me, who worry you won't like the product once it arrives? No problem-they not only offer free shipping on orders over $50, but they offer free-no hassle returns too! Best of all-Parrot Uncle has EVERY style your little heart could possibly desire, and they are conveniently categorized, so it's a breeze to find just what your looking for! Contemporary-check. Traditional-check. Farmhouse/Cottage-check and check. The choices are endless-and there is something for every budget (even mine)!
I bet you can't guess which style I was drawn to?
Yep-Parrot Uncle had me hooked the moment I saw their line of vintage industrial lights!
Here are just a few I fell in love with! (Just between us-I'm already put that wooden chandelier on my wish list! I think it would be perfect in our dining room!)
But then I saw these retro industrial pot shades, and I started to do the happy dance! They were EXACTLY what I had been looking for to hang over the island, and I couldn't believe how reasonable they were priced! 'Why in the world hadn't I found Parrot Uncle sooner?'
When these beauties arrived on our front door, I couldn't get hubby to install them fast enough!
We installed clear light bulbs for now, but I plan on ordering a couple of Edison bulbs from Parrot Uncle, because they have a HUGE selection of light bulbs too, and they are cheaper than our local box stores prices!
I absolutely LOVE my new pendant lights, and I'm 100 % satisfied with the quality, packaging, and timely shipping that Parrot Uncle offered. But most importantly-whenever I walk into my kitchen now, all I can do is smile from ear to ear, because the lights add that perfect farmhouse touch I was looking for!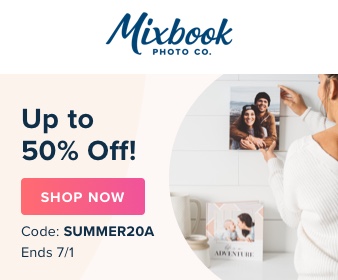 And now…about that giveaway! When Parrot Uncle first contacted me, I agreed to do the review on one condition. I wanted to give back to YOU, my lovely readers, for taking time out of your busy days, to stop by and visit little ole' me! I wish I could give you all a gift for your constant support and love-but for now, in honor of CD's Country Living's blogging anniversary, Parrot Uncle generously agreed to send one lucky winner this LARGE (18.11 x 9.06) Retro-Industrial Light with Pot cover shade ($45 value)!
This rustic- farmhouse style light will definitely make the perfect addition to any foyer, bathroom, kitchen, or even a bedroom in your home!
Be sure to enter below-Must be 18 years and older and a U.S. citizen! (sorry my Canadians friends!)
And don't forget to pin to your Pinterest lighting board-and check out Parrot Uncle for all for your future lighting needs! (Psst-they have a 50% off sale right now!)
Where would you put the retro-industrial light if you won?
Good Luck to you all!!!
CD's Country Living is not responsible for the fulfillment of this prize. The prize will be fulfilled by the sponsor, Parrot Uncle.
I'm sharing at these AMAZING parties-so stop over and be inspired!
Blessings and hugs,