Triple Chocolate Cookies
Our kitchen has been in a bit of a mess (an understatement for sure) this past week! I've been pulling everything out of the cabinets and going through it all to see what I truly need and what can be thrown or donated.
It's all about downsizing and organizing to make this kitchen a lot more efficient.
I'm hoping to be done by this weekend so we can finally remove the old countertops and measure and order new ones!
But that's all for another post!
Today's post is all about treating my husband, Michael for all his hard work and patience in this latest room reno!
Of course, there is no better way to say Thank You than by making something homemade, and for Michael, there is nothing better than something made with chocolate!
So I went two steps further and made him something with THREE kinds of chocolate!
The first chocolate I used was in the base of the cookie.
Although the recipe called for regular cocoa powder I decided to use Michael's favorite chocolate and added dark cocoa powder instead.
I like using the dark cocoa powder in recipes, especially cookies and cakes because I think it tones down the sweetness a bit.
The remaining chocolate came by adding in both milk chocolate and white chocolate chips. (Two of my favorites!)
One thing to note about this recipe is that the dough is a bit thicker than most. I liked that because it made it easier to spoon onto cookie sheets (no refrigerating dough so it sticks together either) but I wasn't sure if they would bake in the time the recipe called for.
But I needn't have worried.
The result is a fudge-like cookie that is super ooey-gooey chocolaty but not overly sweet!
The other great thing about this recipe is that it makes a very large batch!!  About five dozen or more depending on how big you make them.
Since there is no way hubby and I can eat all of these I did put some in the freezer(they freeze well) and the rest I'll be sharing with family.
Of course, Valentines Day is right around the corner and these Triple Chocolate Cookies would be the perfect homemade treat for your sweetie too!
Here is the recipe!
Enjoy!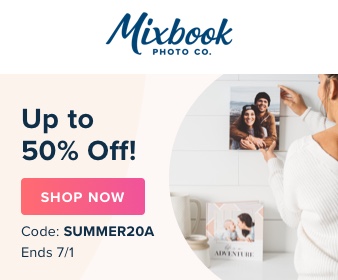 Triple Chocolate Cookies
A fudge-like cookie filled with milk and white chocolate chips!
Ingredients
1

cup

softened butter

3/4

cup

white sugar

2/3

cup

brown sugar

2

eggs

slightly beaten

1

tsp

vanilla

2 1/4

cups

all-purpose flour

2/3

cup

dark cocoa powder

1/4

tsp

salt

1

tsp

baking powder

1

cup

white chocolate chips

1

cup

milk chocolate chips
Instructions
Preheat oven to 350. Cream together butter and sugars in a large mixing bowl.  Add eggs and vanilla. Beat until fluffy. Sift together flour, baking powder, cocoa powder and, salt in a large bowl. Slowly add into wet ingredients. Fold in chocolate chips. Spoon dough onto an ungreased baking sheet. Bake for 9-10 minutes. Cookies will seem underdone but that's okay. Remove from oven and allow to cool for 5 minutes before removing from baking sheet to wire rack. Allow cooling completely before storing in an airtight container. Makes 5 dozen.
P.S. I think winter has finally arrived here in Minnesota! Expecting temps in the low teens this weekend! BRRR! Good thing I have plenty of work to do indoors!
Happy Friday!
Have a blessed weekend!
.