Creating a modern farmhouse style Wall shelf from a thrift store find.
Good morning, sweet friends and Happy Friday!
August is with warmer/drier temperatures and this month's first Trash to Treasure project!
Today I'm sharing a quick and easy upcycle that I did for my home office.
I was on the lookout for a wall shelf and this paddle shelf caught my eye.
If you go to yard sales or thrift stores you've probably seen these vintage 80's shelves with a heart shape cut out.  Thankfully, this one did not have that, and since it was only $.79 I grabbed it up immediately!
(This post contains affiliate links for your convenience. These products are those we used for the project and recommend. See our full disclosure here.)
 I'm a firm believer that there is nothing a little paint can't fix, and this project was no exception. I chose Waverly Chalk Paint's Mineral as the color because I wanted a distressed grey wash look for the shelf. (You'll see why in a bit).
Since there was a lot of varnish on this piece so I decided to sand the shelf. It's not necessary with this paint but I wanted it to be distressed anyway so I did. I used a coarser sandpaper than usual for this. (80 grit). Once sanded down, I took a clean damp cloth and removed all of the dust. Then it was time for the first coat of paint.
I gave the shelf a light coat of the paint and after I let it dry for about 1 hour I sanded it down and gave it another light coat. As you can see the color was more of a greige when dry but I wasn't done just yet!
To get the aged-distressed look I wanted I need to give a good dry brushing with some of my favorite stain! As you can tell by the messy can it gets used a LOT! It does because the color is perfection.
I do apologize for not getting a pic of this step but you have to move fast when doing it and it's pretty darn messy.
Here's the scoop. I basically brush a light coat of the stain onto one section at a time of the shelf.  allow the stain to sit for maybe 30 seconds and then quickly wipe it off with a cloth.  repeat this until the entire shelf has been coated and wiped clean.
Once the stain is dry you can see that the color is a bit darker and richer than before and it is also almost a perfect match to the wall print frames I purchased for another wall in my office!
Since much of my new offices' decor is a bit more 'modern' I'm really loving that I have one or two distressed pieces to that vintage touch that I love so much! It really is what the modern farmhouse style is all about.
I hope today's project has inspired you to take a second look at those 'not so pretty' items you find at yard sales and thrift stores. Use your imagination.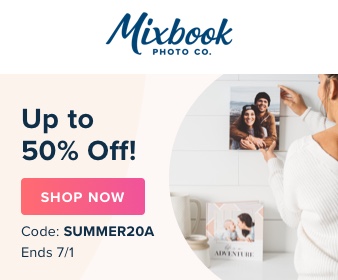 The possibilities are endless!
You can find more of my Trash to Treasure and DIY projects here!
Have a FABULOUS Friday!