Tips on Organizing a Spice and Baking Cabinet
I'm sharing tips and creative ideas to get your spices & baking supplies organized!
Hello, sweet friends and welcome to Part Two of my series on Organizing the Kitchen! If you missed Part One-  I organized what had become our catch-all drawer into what it was meant to be, and you can find that post here!
Today we'll be talking all things spices! And while we do I'll also be sharing how I FINALLY got this HOT MESS organized !!!
Yes, this is what my spice and baking cabinet looked like. A TOTAL shameful-and oh so embarrassing disaster that irritated my very last nerve! So instead of complaining about it one day more, I DID something about it!
But before I get to that. Let's talk spices, shall we?
I doubt you can see in that cluttered mess, but I do LOVE my herbs and spices. Of course, as far as herbs go I prefer fresh over dried, but since I live in Minnesota where the temperatures sometimes can be as cold as -40 degrees, I can't always have fresh all year long. So I usually try and dry as many of my own herbs as possible, but because I also LOVE to cook those herbs don't last very long. Which is why I have a cabinet overflowing with every herb and spice out there.
Along with possibly the most mismatched group of storage vessels that I labeled in chicken scratch so that obviously no one else can read what's in them! Side note: (for those not familiar with that old school term-it means poor handwriting which I also have)
Well, the day of purging and organizing this cabinet finally came a couple of weeks ago.
And while I was taking everything out of the cabinet, I began to daydream about what my dream spice cabinet would look like. Something I'm super excited to have when we move to our forever home.
Would it be a beautifully organized drawer like this one? Where all my spices would be alphabetically arranged in pretty labeled jars. Where instead of pulling out seventeen bottles before getting to the right spice-all I had to do was (sigh) grab it!
Or maybe it would look like this nifty pull-out cabinet I mean now we're talking! There's plenty of room for spices and baking supplies here! And it's all right at my fingertips!
Before long, all that daydreaming of glorious spice cabinets of the future had helped me get through the first stage of getting this cabinet organized. I'd removed every single bottle, jar, and package from within the cabinet. Of course, it was now taking up the entire counter on our island now. But that was okay. Because at least I could see what I had.
Which proved to be a bit disconcerting as well. It would seem I had a difficult time seeing what I had in that hot mess! Because I had numerous doubles, triples, and in the case of dried basil-QUADRUPLES of said spices and herbs! And upon looking closer some had expired. Like not a month or two expired, but years!
How long do spices and herbs last?
The general rule is:
2-3 years for Ground Spices
3-4 years for Whole Spices
1-2 years for Blends-(ex: Mrs. Dash)
1-3 years for Herbs
If you can't find an expiration date or moved your spices and herbs to new containers and forgot to label(like I did)-you can check out this website https://www.mccormick.com/toss for more details. There's plenty of information and history on how their spice jars evolved (and which ones you NEED to throw away) along with a unique code that will make your head spin to find out what their expiration dates are.
(Affiliate links are provided for your convenience. You can find our full disclosure policy here!)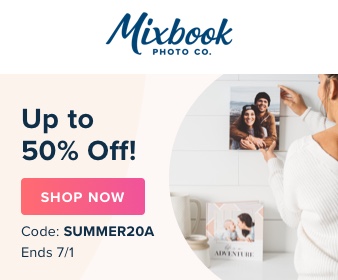 Speaking of labeling your spices and herbs! Obviously, there are a TON of Free Printables online that you can download! But if you can't find any that you like or that have all the spice names you need, you could always buy them.
I LOVE this set and it comes with 126 labels! I'd say there's a pretty good chance your spice or herb is in there and they are only $6.95!! But like I said there are TONS of options and frankly you could just make your own! It's as simple as buying labels for your printer and printing them out as you need them. Don't have a printer? Grab a pen and start writing. Just make sure it's with better handwriting than mine! LOL!
If you're all set to put your spices and herbs in new jars but want to make sure you keep track of their expiration date-you can buy these small labels and place them on the bottom of each jar! (I did this so now I can keep track of mine!)
After throwing away all of my expired spices, consolidating those left into clean newly labeled (with expiration date sticker)jars, and wiping down the cabinet,  I was FINALLY ready to put it all back in.
Only this time there was going to be some order!!
That part took a bit more time than expected. I used the existing spice shelf, and I had a few organizers leftover from the flatware drawer that I wanted to use, along with some new baskets I picked up at Walmart. (You could also get these at the Dollar Store.) Nothing fancy but then I wasn't going for fancy. Just organized.
Fancy comes when we move to our forever home! Where I hope to have a nice size pantry like this one and where everything is organized and labeled so pretty, and with pretty baskets.. and….sigh.
For now, I'm just happy to have an organized spice and baking cabinet. I know where everything is. How old everything is.  And the best part is I can get to everything!
Bottom shelf-The herbs and spices on the left are those I use the most. (And they are in alphabetical order) WOOT WOOT! The baskets in the middle hold herb and spices I don't use as often, and the far-right are my salts.
Middle Shelf- Far-left-Liquid Baking supplies like honey and molasses. Mid-section-Baking Spices- Far-Right Seasoning packets, yeast, etc.
Top Shelf-More Baking Supplies
I even created an inventory chart which I'll be sharing in Part Three (and the last) of this series! It will be how I organized our lazy susan which is right below this counter!

I've already used the inventory chart and written down that I need more garlic salt blend and chives that I used to make the most SCRUMPTIOUS cheesy garlic bread the other night!
Oh and look how decked out my baking supply jars are? I bought those labels at our local Dollar General and I tried my very, very best to write as neatly as I could! 🙂
So that's another kitchen cabinet down and one more to go!!
And then it's on to the dining room!
I can't wait!
I hope you enjoyed Part Two of our Kitchen Organizing Series-Tips on Organizing the Spice and Baking Cabinet!
TIPS on ORGANIZING a SPICE and BAKING CABINET!!
You might like these posts on organizing too!
KEEP IN TOUCH!
Thanks so much for stopping by!