Strawberry Rhubarb Freezer Jam
A super easy to make jam-filled with fresh rhubarb and strawberry jello!
Hello, sweet friends!
Did you miss me last week?
I promise you I wasn't playing hooky!
No something even better!
Our kids and grandson came for a visit!!
During the visit, I was strolling through the gardens to check on new blooms and I saw that our rhubarb season is coming to a close so I decided to pick what was there and make a batch or two of the Strawberry-Rhubarb Jam I recently started making the past few years.
The jam is not exactly in the 'healthy' category since it has quite a bit more sugar then I would like.
But we usually only keep a jar or two and eat it as a treat on homemade bread or ice cream and then  I give the rest away to my mom and neighbor who absolutely LOVE this jam!
You start by putting the rhubarb and sugar into a big pot.
Stir them together and then let them sit for a few minutes. When the sugar starts to get syrupy that's when you turn on the heat and bring the mix to a boil.
Once the rhubarb is soft you add the jello and that's it!
And yes, you read that right.  Jello! There aren't actually any strawberries in this recipe. Unfortunately, Michael can't eat them, so I switched to this recipe so that he could at least enjoy one of his favorite jams-even if it is without the strawberries.
After the jello has been mixed well you just spoon the jam into jars and allow it to cool before sealing.
I like to keep some on hand in the refrigerator and the rest I put in the freezer. I always sterilize the jars with boiling water but there is no need to give them a bath.
TIP: Make sure you leave about an inch at the top of the jar for expansion. The first time I made jam YEARS ago-I didn't do this and I ended up with a freezer full of broken jars!
Here is the full recipe for my Strawberry-Rhubarb Freezer Jam!
Strawberry-Rhubarb Freezer Jam
A quick and easy jam that you can store in the freezer.
Ingredients
5

cups

rhubarb

diced finely

2 1/2-3

cups

white sugar

1

3 oz

strawberry jello
Instructions
Place the rhubarb and sugar into a large saucepan. Let sit for 5-10 minutes or until sugar becomes syrupy. Turn heat on and bring mixture to boil. Let the mixture cook over low heat until rhubarb softens. Approx-10 minutes. Take the saucepan off the heat and stir in the jello. Mix well. Spoon jam into jars and allow to cool completely before sealing. Jam stores in the freezer for up to 1 year and in the refrigerator for 6 weeks.
Did I mention it tastes SUPER yummy on a piece of homemade bread?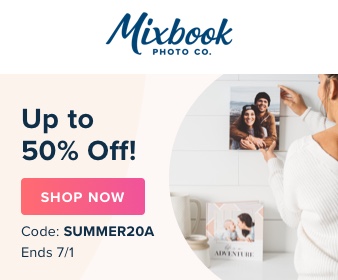 On an entirely different subject-if, you look REAL close in some of these photo's you just might see a glimpse of our new countertops.
I'm happy to say the third phase of our kitchen is FINALLY done and I couldn't be happier. I'll be sharing more of that on Friday!
See you then!
LET'S GET SOCIAL!