Simple Spring Decorating-Dining Room Shelves
Transitioning decor from winter to spring + tips on decorating shelves
Okay, friends. So I'm not one of those folks that make resolutions at the beginning of the year.
I stopped doing that a long time ago because I rarely kept to it.
Nor, I'm sorry to say have I ever chosen just one word to inspire me throughout the year.
But this year I did make a promise to myself and that was to live a more simple life.
Simple to me means many things but the main two are less stress and less STUFF!
Which includes how I've chosen to decorate our home this year.
Of course, the fact that we plan to put it on the market later this year has a lot to do with that decision. 
I started in the kitchen last month and now, my next project is the dining room. This room has gone through PLENTY of changes since we first moved inA(more on that in another post) but one thing that hasn't changed is this built-in.  I did paint it a few years back but that's about it.
start with a clean slate
To begin its refresh and get it ready for spring the first thing I did was remove EVERYTHING! That included everything inside the bottom cabinets!! The doors will also be coming off this weekend so they can get refreshed and get refaced like the kitchen cabinets. 
Once I had everything removed I gave the shelves and inside of the cabinets, a good cleaning touched up some spots on the shelves with paint and then it was time to shop our home for decor.
Now I know not everyone is ready for spring, and that's fine. We are in full winter mode here ourselves with temps reaching a low of -19 last evening.
But I am slowly transitioning into Spring with our decor because I'm hoping it cures my winter blues!
The first thing I did while searching through my stash of decor was decided what color scheme I wanted to go with this year. This gorgeous glass bowl my daughter gave me a few years ago became my inspiration. I LOVE the calm-serene look of the sea-green. So I decided the bowl deserved center stage!
balance
When it comes to decorating I'm all about balance and symmetry. Everything just looks so much better to the eye I think. But functionality is key too. Especially when storage space is minimal like it is in our dining room. So I placed two of my cake stands that won't fit in the lower cabinets opposite of each other on the shelves.
COLOR AND TEXTURE
The next color I wanted to bring in is natural wood tones. The rustic bowl and rattan basket added just the right natural element and texture, along with a complimentary green from the plant. (Keep an eye on that plant)
Next to the bowl, I placed this pretty vase filled with faux lambs ear that is the perfect complement to the sea glass bowl.
HEIGHT
Since the cubbies in this built-in are tall and deep it's important to fill up as much 'empty' space as possible.  To add a bit of height to one corner I placed a couple of plates and pretty white bowls. on the cake stand. And for a bit of whimsy and a touch of spring, I also added a nest with a sweet bird and eggs.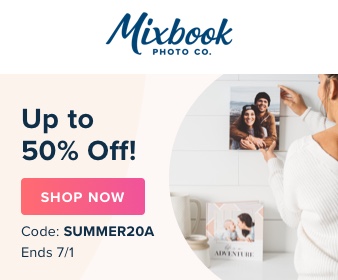 The opposite side also received a bit of whimsy and spring with a cute little white bunny atop a stack of plates.
Layering
As many of you know I have a wonderful collection of cookbooks and some of them have such colorful covers I thought, "Why not display them?" Besides they also help to elevate items for more height!! Added bonus!  For the main shelf, I also filled the sea glass bowl with fresh green apples, added a vase with pretty pink (faux) flowers, a wood-framed sign with my FAVORITE saying and of course, a candle!
repeat
Using similar items and colors on different shelves is always more pleasing to the eye. I've done just that with the top shelf by adding more cookbooks, another candle, a wood picture frame, and more green!
And remember that plant I mentioned earlier? Well, I just wasn't feeling the color of it, so I switched it out for this one!
Here is the built-in now all decked out for spring!!
I think to stay with a simple color palette of greens, blues, wood tones and a wee bit of pink added the perfect touch of spring without being overbearing and in your face.
I'm also pleased that this entire display on our built in's didn't cost anything because I shopped our home.
And it all started with this lovely bowl.
If this post-Simple Spring Decorating-Dining Room Shelves has inspired you, we would love it if you shared it!
You can find more decorating tips and inspiration here!
Looking for more spring ideas?
I hope you have a FABULOUS Friday and an amazing weekend!
P.S. THINK SPRING!!!