Simple-Homemade Lemon Bars!
I know.  I know.  I'm posting yet, ANOTHER lemon recipe!
I promise this will be the last one at least for the month of March!:)
But I just had to share mom's lemon bars with you all, because they are definitely one of my favorite lemon treats!
And I swear every time I bite into one, I'm reminded of Easter as a child.
Back then-after the chores were down and the cows were milked, our whole family would get dressed up in our Sunday best and head out to church.  After service, we would go to one of my dad's aunt's, for Easter dinner.
All the ladies in the family would usually bring a dish to pass, and you could always count on someone (usually mom) bringing a big pan of lemon bars.
I'm not sure why-but Easter was usually the only time mom would make these bars-so you can bet I wasn't the only one who looked forward to biting into that buttery crust and oh so yummy lemon filling.
Unfortunately, by the time we headed home, mom's pan would be empty, and I would have to wait an entire year until I could enjoy these melt in your mouth bars!
Years later, this lemon bar recipe was one of the first I asked mom for.
Needless to say, once I got my hands on her recipe, those bars weren't just made for Easter anymore!
Of course, they will be making an appearance at our Easter brunch this year.  That is if I don't eat the whole pan before Sunday!
Here's the recipe!  Enjoy!
Simple Lemon Bars
A buttery shortbread crust topped with lemon filling.
Ingredients
Crust
2

cups

all- purpose flour

1

cup

butter

2 sticks

1/2

cup

confectioners sugar
Filling
2

cups

white sugar

The juice of 3 lemons

4

tbsp

all purpose flour

1

tsp

baking powder

1/2

tsp

salt

confectioner sugar to sift over top of bars
Instructions
Preheat the oven to 350. Butter and flour an 8x8 pan.

Mix ingredients for crust. Press into pan, and bake for 20 minutes. Remove from oven.

Combine flour, baking powder and salt in a medium bowl. Set aside.

Beat eggs and sugar in a large mixing bowl. Add lemon juice.

Fold in flour mixture. Mix until incorporated.

Pour filling mixture over the crust evenly.

Bake for 20 minutes.

Remove from oven and allow to cool completely.

Sift confectioner sugar over the bars.

Refrigerate until ready to serve. 
I hope you enjoy these Simple Homemade Lemon Bars!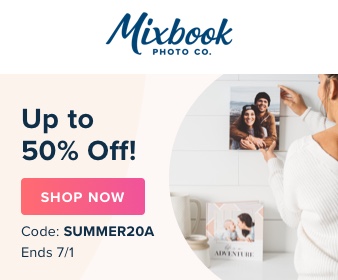 Does your family have a favorite Easter treat?  Share it with me in the comments!
Happy Thursday!
Blessings and hugs,