Have I mentioned that breakfast is my favorite meal of the day?
It is.
And my second favorite is brunch.
Because then you get to mix breakfast foods with lunch foods and folks it doesn't get any better than that.
Michael and try to have brunch (just the two of us) every Sunday.
It's our thing.
We always decide earlier that morning over coffee what we're going to have.
Sometimes it's pancakes or French toast.
Other times Michael makes his SUPER yummy waffles.
And every once in awhile I like to change things up with an egg bake or quiche.
Today's recipe is one of our favorites.
Sausage and Mushroom Quiche.
With cheese and scallions.
And a yummy flaky crust.
Speaking of that crust.
I'm a HUGE fan of homemade crust, but if you don't have time-store bought is just fine!
But I have to tell you folks, this pie crust is SO easy to make you really should try it. It also makes TWO crusts so you freeze the other one.
Pre-baking (blind baking) the pie crust
I know it's an extra step but it's an ABSOLUTE necessary one! Trust me on this. When I first made this quiche YEARS ago, I had no idea what blind baking meant. Nor was I aware that if I didn't do it the crust would turn out soggy. It did and it wasn't pretty friends.
How to blind-bake a pie crust
Just place your crust in a pie pan like usual. Place a piece of parchment paper inside the crust and pour a couple of cups of dried beans or rice onto the paper. (THIS WILL HELP TO KEEP THE PIE CRUST FROM SHRINKING) Bake the crust in a preheated oven for about 10 minutes. Once out of the oven, remove the parchment paper and rice or beans. Using a fork poke holes in the crust on both sides and bottom to release any air pockets. Place the crust back in the oven for six minutes.  Now your crust is ready for the fillings!
Do you have a favorite breakfast sausage? YES? GOOD. All you'll need to do is brown 1/2 lb.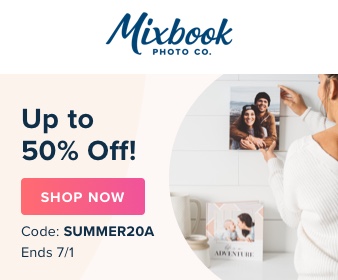 Along with some sauteed mushrooms.
Then it's time for the custard mixture. Which is simply eggs, half and half, cheese, a wee bit of dill (totally optional) and salt and pepper.
I also add in some scallions. Again, totally optional but they add SO much yummy flavor!
This Sausage Mushroom Quiche is so scrumptious when it's hot out of the oven. But I swear it gets even better when we reheat it the next day!
That is if it lasts until the next day!
But it's just the two of us, so it usually does. Seriously, one slice of this hearty dish and maybe a cup of fresh fruit and you've got brunch!
Here's the full recipe!
Sausage and Mushroom Quiche
A light and flaky crust filled with custard, sausage, cheese, and mushrooms.
Ingredients
Crust
2

cups

flour

1

tsp

salt

1/2

cup

shortening

cold

1/2

cup

butter

cold

1/4

cup

cold water
Filling
5

eggs

beaten

3/4

cup

half and half

1/2

lb

breakfast sausage

browned

1

cup

sliced mushroom

sauteed

2

scallions

chopped

1/2

cup

shredded cheese

white cheddar

1/2

tsp

salt

1/2

tsp

black pepper

1/2

tsp

dill weed
Instructions
Preheat oven to 375. Combine ingredients for the pie crust into a food processor or stand mixer. Mix until the dough forms a ball. Cut dough in half and form two flat discs. Place in saran wrap and put in the refrigerator for at least an hour. When the dough is ready- roll out onto a floured surface. Place dough into a 9-inch pie pan. Crimp edges. Fit a piece of parchment paper in the center of the crust and fill with dried beans or rice. Bake in the oven for 10 minutes. Remove the crust from the oven. Remove the parchment paper and dried beans or rice. Prick the crust(both bottom and sides) with a fork to allow steam and air bubbles to release. Place the crust back in the oven for 6 minutes. While cooling slightly, brown the sausage. Place in a bowl and set aside. Add the mushrooms to the same pan and saute for 5 minutes. Add eggs, half and half, salt and pepper, dill, and cheese to a large mixing bowl. Mix well. Place sausage, mushrooms, and scallions into the bottom of the crust. Pour in the egg mixture. Bake for 40 minutes or until a toothpick inserted into the center comes out clean.
I hope you and yours enjoy this Sausage and Mushroom Quiche as much as we do!
Looking for more breakfast/brunch ideas?
You can find all of our recipes here!!
Thank you so much for stopping by!!!
We'd LOVE to keep in touch!