Quick and Easy Veggie Pizza
I don't know about you all, but I'm still trying to get things organized around here after the holiday weekend!
Most of our house got a good cleaning yesterday, and I'm starting on the kitchen today.
We are still in the midst of the remodeling in this room, (still waiting on our countertops), but one thing I definitely need to get after is our refrigerator!
It needs a good cleaning and a whole lot of organizing after entertaining this weekend.
I mean really! Am I the only one that ends up with half of a red onion, a quarter of a green pepper and a small baggie filled with two or three pieces of broccoli, cauliflower, tomatoes, and half a zucchini leftover from a veggie tray?
How does this happen? I mean besides throwing this little bit of veggies into an omelet, what the heck am I suppose to do with it?
How about one of my FAVE appetizers!
Veggie Pizza!
It's SO quick and easy and the perfect way to use up those fresh, but not for long veggies hanging out in your crisper.
All you need is a can of crescent rolls, some cream cheese and sour cream, fresh herbs (or dried if you don't have fresh) and whatever veggie combination you want! (or need to get rid of :)!
It's as simple as baking the crust on a sheet pan.
Whipping up the cheese, sour cream, herb, and seasonings.
Spreading the cream cheese mixture over the cooled crust and sprinkling as many veggies as you can on top!
Like I said this veggie pizza makes the perfect appetizer for unexpected guests, or a 'healthish' snack for the kiddos after school.
I was able to use up all of my leftover veggies and that makes this girl happy! No waste!
And now my crisper is all clean and ready for more veggies!
Here's the full recipe for my Quick and Easy Veggie Pizza!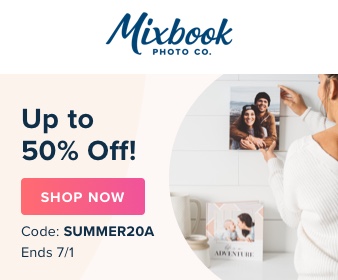 Veggie Pizza
A thin butter crust topped with cream cheese, fresh herbs and assorted fresh veggies.
Ingredients
1

8 oz tube

crescent rolls

4 oz

cream cheese

room temperature

1/4

cup

sour cream

1

tablespoon

dill

fresh or dried

1/2

tsp

garlic powder

1/2

tsp

onion powder

1

tablespoon

fresh basil

chopped

assorted veggies-cauliflower, broccoli, zucchini, onion, tomatoes, carrots
Instructions
Spread crescent rolls out onto an ungreased 9x13 baking sheet. Bake according to package directions. Remove from oven and let cool completely. Meanwhile, combine cream cheese, sour cream, dill, garlic powder, and onion powder. Beat until smooth. Spread over baked crust. Top with veggies and fresh basil. Chill in refrigerator.
I hope you enjoy!
You can find more of my recipes here!
Pin it for later!