Peanut Butter and Dark Chocolate Cookies
A chewy peanut butter cookie filled with chunks of dark chocolate.
If someone were to ask me what my FAVORITE food combination would be, I would say HANDS down, peanut butter and chocolate!
It's been so ever since I was little kid.
I can remember coming home from trick or treating and picking through all my candy and when I found a Reeses Peanut Buttercup, I was over the moon happy!
Oh my. They were THE BEST!!! I loved them so much that I would take all my candy to school the next day and trade every bit of it for as many Peanut Butter cups as I could get my greedy little fingers on.
And then I would savor each and every bite.
Nope. In my book (cookbook) there is nothing better than Peanut Butter and Chocolate.
Well…except maybe Peanut Butter and Dark Chocolate.
Michael likes to refer to dark chocolate as the healthiest vegetable. And while that might not be accurate, it is true that dark chocolate is filled with antioxidants and has less sugar than other chocolates. Studies have even shown that it actually has health benefits such as improving brain function and reducing inflammation.
While all of that information is wonderful, I don't bake with dark chocolate because of it. I bake with it because I think dark chocolate adds a level of flavor that nothing else can.
Take today's recipe for Peanut Butter and Dark Chocolate Cookies.
The recipe does have a cup of white and a cup of brown sugar. That seems like a LOT of sugar, and these cookies would be SUPER sweet if you added in semi-sweet or milk chocolate chips. In my opinion, they would be unpleasantly sweet. But when you add in dark chocolate chips, the slight bitterness of the dark chocolate balances out the sweetness and actually enhances the peanut butter flavor.
So how do you get that soft and chewy texture?
That's easy!  You need to keep everything light and fluffy and DON'T OVERMIX!  I add my sugars and butter and mix them until they are whipped and creamy. Then I add in my eggs and peanut butter. Once those are incorporated I add in my dry ingredients and shut the mixer down!
Michael would eat the whole bowl at this point but thankfully he wasn't around when I was preparing the dough.
Once the dough is whipped up I fold in the dark chocolate chips! I love how BIG these are!
I like to scoop up a tablespoon of the dough for each cookie so they are all the same size and then dip them in sugar and press them down with a fork.
Here's the full recipe!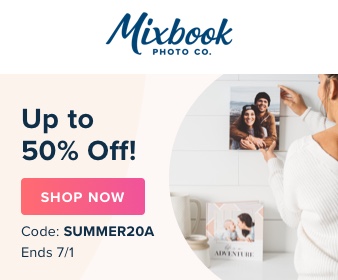 Peanut Butter Dark Chocolate Cookies
A peanut butter cookie filled with chunks of dark chocolate
Ingredients
1

cup

butter

1

cup

white sugar

1

cup

brown sugar

2`

eggs

beaten

1

tsp

baking soda

1/2

tsp

vanilla

3

cups

flour

1

cup

peanut butter

1

cup

dark chocolate chips

1/4

cup

white sugar

for dipping
Instructions
Preheat oven to 350. Combine flour and soda and set aside. In a large mixing bowl cream together butter and sugars. Add in peanut butter and eggs. Add in dry ingredients and mix until just combined. Fold in chocolate chips. Scoop a Tablespoon of the dough and roll into a ball. Dip the ball into the sugar and press down slightly onto an ungreased cookie sheet with a fork. Bake for 15 minutes or until light golden brown. Allow to cool completely before storing in airtight container.
The result of all your hard work is that yummy and oh so deliciously soft and chewy cookie I mentioned before.
Filled with BIG chunks of dark chocolate in every bite!
Okay, so now that you know my favorite food combination, what is yours? I'm dying to know so leave it in the comments or send us an email @cdscountryliving@gmail.com
If you like the combination of Peanut Butter and Chocolate as much as I do, you might also like these recipes!

SHOP THE RECIPE! 
(Affiliate links are provided for your convenience. You can find our full disclosure
here.)