This past weekend I celebrated my 50th birthday!
I know. I know.
As my dad use to say….
'Uffda!'
BTW-for those of you who aren't familiar, that's Norwegian for 'HOLY COW you're a half a century old!'
Of course, I'm not the only one in my family who reached a milestone birthday.
My niece and I share our date of birth-and she celebrated 13 years on Saturday!
Soon my nephew will be turning the grand old age of 16! (I still can't believe this!)
Seriously, where did the time go?
Our family will all be getting together later this month to celebrate-but my sweet-thoughtful hubby(I LOVE you, honey) wasn't about to wait that long!
To celebrate all three of our summer birthdays, I decided to make a family favorite.
Peach Cobbler.
It really doesn't get any better than this, folks!
The recipe for this oh so yummy peach cobbler-couldn't be more simple!
Everything you need is already in your pantry.  Well, except for the peaches.
I was lucky to find an entire crate of Alberta peaches at our local market last week!  They were a bit spendy ($17.99) but well worth it! I was able to make a batch of peach jam, three pies (I froze them) two cobblers (one for mom), and froze the rest.
Of course, you can use canned peaches for this recipe too-but this is one of those desserts where fresh is SO much better.
Here is the recipe!  Enjoy!
Peach Cobbler
Sweet peaches covered in a buttery crumble topping!
Ingredients
Filling
3 1/2

cup

All purpose flour

1

Tbsp

Fresh Lemon Juice

1/4

cup

white sugar

1/4

cup

brown sugar

1/2

tsp

ground nutmeg

2

tsp

cornstarch
Topping
1

cup

All purpose flour

1/4

cup

white sugar

1/4

cup

brown sugar

1/2

tsp

salt

1

tsp

baking powder

1

tsp

ground cinnamon

6

Tbps

Cold butter

1/4

cup

boiling water

1

Tbsp

white sugar
Instructions
Preheat oven to 425. Combine filling ingredients in a large mixing bowl. Mix until peaches are well coated. Pour into a 2-quart baking dish. Bake for 10 minutes.

Meanwhile, place dry ingredients for topping (except 1 Tablespoon of white sugar) in a large mixing bowl. Stir until combined. Cut in butter using a pastry cutter, until mixture resembles coarse meal. Stir in boiling water until combined. Mixture will sticky (similar to dumpling batter). Remove peaches from the oven. Drop spoonfuls of topping over peaches. Sprinkle with 1 Tablespoon white sugar.

Bake for 20-25 minutes, or until topping is golden brown.
How are you celebrating summer?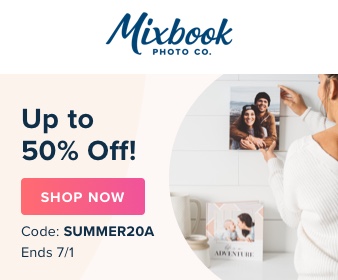 Happy Thursday, ya' all!
Blessings and hugs,