A Peach and Blueberry Slab Pie with a buttery Streusel topping!
Good Morning, sweet friends and Happy Wednesday!
This past weekend a few of our very dear friends stopped over to check in on Mike.
It's been crazy busy for them as well this summer and we haven't spoken other than text for quite some time.
Needless to say, we all had a LOT of catching up to do!
Saturday was kind of a nasty day weather-wise so we stayed indoors and I served some light appetizers along with a new recipe I'm sharing today that is absolutely PERFECT for any gathering you might be planning this summer!
You can make this pie with any variety of fruits or just one if you like! I chose peaches because they are just starting to come into season here in Minnesota! I also added in some blueberries because I always have them on hand and I just LOVE the combination of the two fruits!
Now I'm sure you are all familiar with slab pies, but if not here's my take on this YUMMY buttery crusted-bar like pie sensations!
First, the crust.
As I said, it's buttery and flaky. Buttery because this recipe calls for 3-yes you read that right, 3 sticks of butter! Now, of course, it does make two pie crusts, but still, that's a LOT of butter, right? But that is also what makes this pie OVER THE TOP good.
And that butter has to be COLD! Because that is what makes the crust flaky! I'm talking SUPER DUPER flaky!
Tip: refrigerate the dough for at least 1 hour before rolling out.
The above tip is essential for this dough to make a flaky crust but it also makes rolling the dough so much easier!
While the dough is chilling I start working on the filling and that special streusel topping!
I use yellow peaches versus white because I find them to be sweeter. I also peel my peaches (using the boiling water method). The blueberries are still frozen and that's okay because once they get mingled with the warm peaches and sugar that is added they will thaw immediately!
Tip: try to use peaches that are firm but not underripe.
Once you have the fruit ready you can roll out the dough and spread it evenly into the bottom of a greased cookie sheet (I used a 17″x11″) or jelly roll pan. Then just spoon the fruit onto the unbaked crust making sure it's evenly distributed.
Tip: The fruit will create a lot of juice when mixed. To avoid a soggy crust and excess spillage distribute fruit onto unbaked crust with a slotted spoon. I had about 2 cups of excess juice.
And now for that 'special' streusel. It's special because it has oatmeal and cinnamon and just a smidge of nutmeg.  I think both spices go so well with peaches and blueberries. It also has butter. Yes, more butter. (I never said this dessert was low fat!)
But instead of mixing the butter up with all of the other streusel ingredients, I save it for last and just pour that melted yumminess all over the top of the slab pie! Making sure to get into all the nooks and crannies!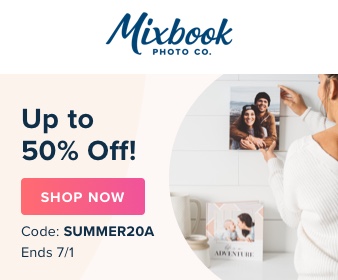 That way when the pie is baking everything gets all nice and golden brown. Including that crust! Just look at all that buttery-flaky goodness! Perfection that melts in your mouth the moment you take a bite.
And then you taste those peaches and blueberries that are all warm and oh so sweet with just a hint of spice from the crumble topping.
I guarantee one piece isn't going to be enough. You and your guests will want more.
But that's okay because unlike a regular pie, slab pie makes plenty of ooey-gooey buttery pieces!
A whole big pan in fact so it's perfect for family potlucks, barbecues, or any gathering that needs a delicious summer sweet treat!
Here's the full recipe for my Peach and Blueberry Streusel Slab Pie!
Peach & Blueberry Streusel Slab Pie
A bar-like pie with a buttery-flaky crust topped with fresh peaches and blueberries and streusel.
Prep Time
1
hour
30
minutes
Total Time
2
hours
10
minutes
Ingredients
Pie Crust
3

cups

all-purpose flour

1 1/2

cups

cold butter

cubed

1

large

egg

5

Tablespoons

water

1

Tablespoon

white vinegar
Filling
6

yellow peaches

peeled and sliced

1 1/2

cups

blueberries

fresh or frozen

3

Tablespoons

white sugar

2

tsp

lemon juice

1/2

tsp

cinnamon
Streusel
1

cup

all-purpose flour

1/2

cup

quick oats

1/2

cup

brown sugar

1/2

tsp

nutmeg

1/2

tsp

cinnamon

1/2

cup

melted butter
Instructions
For Crust
In a large mixing bowl combine flour and butter with a pastry cutter until butter is pea-sized. Beat egg and pour into the flour mixture. Stir until combined. Add water and vinegar, stirring until dough forms a ball. Cut in two. Place each ball onto a sheet of parchment paper. Slightly flatten with the palm of your hand. Place each in a plastic storage bag. Put one crust in the refrigerator for at least one hour. ***The other crust can be frozen for up to 6 months.
For Filling
Place peaches into a medium bowl. Pour boiling water over the peaches. Remove to a strainer and let cool enough to handle. Peel the peaches and slice them into a large mixing bowl. Add blueberries, sugar, lemon juice and cinnamon. Stir until combined.
For Streusel
Combine flour, sugar, cinnamon, nutmeg, and oats in a mixing bowl. Place butter in a microwave-safe bowl and microwave for 10-15 seconds until butter is melted. Let the butter cool slightly.
For Pie
**Remove pie crust dough from refrigerator 15 minutes before ready to bake the pie. Preheat oven to 350. Grease and flour baking sheet. Roll pie dough out on a floured surface. Spread dough onto baking sheet evenly making sure to bring the dough up onto the sides of the baking sheet slightly. Spoon fruit mixture evenly over dough with a slotted spoon. Sprinkle streusel mixture over top of the fruit. Pour the melted butter over the top of the entire pie making sure to get into all of the cracks and crevices. Bake for 35-40 minutes or until fruit is tender and crumble topping is golden brown. Remove from the oven and allow the pie to cool completely before cutting.
Yes, this recipe is a bit more time consuming than most I share but I promise you it's well worth it! The good news is you can make the pie crust ahead of time and refrigerate it for up to three days or freeze for up to six months. Just make sure if you freeze it that you give it about 45 to unthaw.
You can find more summer dessert posts here, and don't forget to PIN IT to your desserts to try board!
Hope your week is off to a good start! I'll see you back here on Friday with a Trash to Treasure I'm SUPER excited about it!
Follow us here!