A quick and easy Peach and Pear Crisp!
Can you believe that tomorrow is already the first of August?
Oh my goodness! Where has the summer gone? Please tell me because I want some of it back!
Well, except for those super hot days. Oh, and those rainy ones too!
LOL! I'm joking of course! I do LOVE summer-rain or shine-hot or cool.
But weather aside, I think my favorite time of summer is right about now.
Not only are the nights a bit cooler and we can open up the windows but it is also harvest time for many of my flowers and herbs in the garden.
I love being able to go out to the gardens in the morning when everything is all dewey and fresh and pick a pretty bouquet of flowers and a handful of herbs for that evening's dinner!
It's also time for one of my FAVORITE summer fruits to be harvested.
PEACHES!
Oh how I wish I had a big ole' peach tree in our back yard, but unfortunately Minnesota winters are not friendly to stone fruits. So you can bet I'm grateful for all those wonderful folks down south who work so hard to provide us with those sweet juicy orbs this time of year!
Of course, if you ask my mom, the only peaches worth eating or baking with are those from Georgia. Elberta peaches to be specific.
She won't buy anything else but.
And I guess, over the years I'd have to say I agree with her.
I even picked up a crate of them this past weekend and after doing down some jam, a couple of pies to freeze and some sweet and spicy salsa, I had just a few left. So I decided to use up my very ripe pears (which I also LOVE) and make a SUPER quick and easy dessert!
Fruit crisps are one of my families FAVORITE desserts any season of the year. In the fall it's apple crisp all the way. In spring, rhubarb crisp is always on the dessert menu and in summer, you got it. Peaches!
This dessert is so easy to make and I guarantee you have all the ingredients in your pantry and refrigerator. You can even use frozen fruit if you don't have fresh on hand.
Putting it all together takes just a few minutes. Since I used fresh fruit I simply squeezed half a lemon over the fruit to keep it from discoloring. Then I spread the fruit out into the bottom of a baking dish.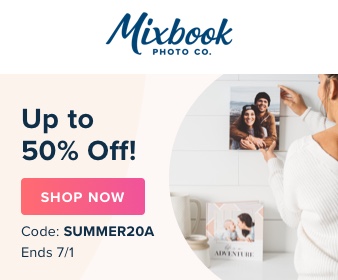 I like the combination of peaches and nutmeg so I just sprinkled about a 1/2 teaspoon over the fruit.
Then I just combine the ingredients for the crumble topping which is just flour, brown sugar, butter, and a bit of cinnamon.
Easy Peasy-right?
Serve this yummy peach and pear crisp warm and all by itself or add a scoop of vanilla ice cream or freshly whipped cream!
And if you don't like the combination of peaches and pears just use one or the other. Or add in blueberries or raspberries. Just make sure you have about 3 cups of fruit.
Here is the full recipe!
Peach and Pear Crisp
A classic fruit dessert with a buttery crumble topping
Ingredients
3

peaches

peeled and sliced

3

pears

peeled and sliced

3/4

cup

flour

1

cup

brown sugar

1/2

cup

butter

1/2

tsp

nutmeg

1/2

tsp

cinnamon

1

Tablespoon

lemon juice
Instructions
Preheat oven to 375. Mix fruit and lemon juice together in a large mixing bowl. Pour into a greased 2- 2 1/2 quart baking dish. Sprinkle with nutmeg. Combine flour, sugar, butter, and cinnamon. Mix with a pastry blender until crumbly mixture forms. Pour evenly over fruit. Bake for 30 minutes until golden brown. Remove from oven and serve warm.
I hope you enjoy today's recipe! You can find more of my quick and easy desserts here!
I hope to see you back here on Friday for a brand new Trash to Treasure that I created for my office! Then I'll be able to share the reveal! YIPPEE!
Let's get social!