Organizing a Cabinet Pantry and Printable Label
When you aren't blessed with enough storage space in your kitchen, sometimes you just have to create it yourself!
Our home, like many older homes, is not blessed with a great deal of kitchen storage.
And since we did not have the budget to gut our entire kitchen and start from scratch we decided to use the space we had.
The first step in doing so was to declutter.
This was my job and it was EXTREMELY enjoyable to do! Getting rid of all the excess clutter was quite liberating!
And I was shocked to find that once I did,  I had cabinet space to spare!
That is when inspiration struck!
I have always dreamed of having a walk-in pantry. Again, it just was not an option with the space we had.
But what was an option was a now large and very empty cabinet!
This cabinet is conveniently located right above our coffee station and beside our grocery list chalkboard. It was the perfect size for all my pantry items!
But before I started filling up the cabinet I gave the interior a fresh coat of paint and allowed a good amount of dry time (3 days.)
I did purchase some clear storage containers and baskets to hold many of my pantry items and to keep things organized.
The clear containers made it SUPER easy to see when an item is getting low. And the baskets are the perfect mobile storage device so that I do not have to dig way into the back of the cabinet.
I also found some mason jars that I was able to re-purpose by filling with items like rice and pasta.
I even made labels on Canva for most of the pantry items.  You see there is another cook in this house (my hubby) who wouldn't know quinoa from bread crumbs, LOL!  I'm hoping to finish labeling everything this weekend!
TIP: I printed my labels on printer paper and used two-sided tape to attach to containers. This way I can wash the container if need be, without having to ruin the label.
I made specific labels for the items in most pantries and you can download those here.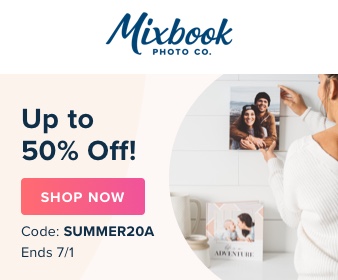 Otherwise, I did create a blank version. 
This way you can fill in whatever items you wish for your pantry!
If you're looking for more storage space, you might, like me, not have to look far. All it takes is a little (or a lot in my case) decluttering and downsizing, and that just might open up some extra space! And we could all use that, right?
Here is a list of the storage items I purchased.
All are reasonably priced and make a huge difference in keeping your pantry not only organized but neat as well!
Food Storage Container Collection
Glass Canister with Silver Lid
Clear Kitchen Organizer Containers
I hope this post inspires you to find that hidden storage you've been wanting and put it to good use!
If you like this post-"Organizing a Cabinet Pantry and Printable Label", go ahead and PIN it for later!
Happy Friday! Have a great weekend!
Blessings and hugs,
CD
(This post contains affiliate links for your convenience. All items are those we recommend and use ourselves. For more information on this click here. )