Organize your Flatware Drawer in 15 Minutes or less!
easy and inexpensive tips to declutter and organize your flatware drawer in 15 minutes or less!
Hello, sweet friends!
Today I'm SUPER excited to be starting a short series about Organizing the Kitchen!
If you're like me, you've probably started your annual purge to organize and declutter your home.
I swear every year I always have the best intentions to clear out all the clutter. But what usually happens is I get busy doing something else (Squirrel!) and I never completely finish the entire house.
Heck, sometimes I don't even finish a room!
Not this year
I don't know. Maybe it's because we hope to have our home on the market later this year. Or maybe I'm just fed up with all the clutter. Either way, I'm pushing forward and keeping focused on the hot mess some of our rooms are in!
And it starts in our kitchen!
I started in the kitchen last year too, remember? First was creating a pantry in one of our cabinets. And next came the DIY Baking Station.
Well, friends. That's as far as I got with the kitchen before (squirrel) my focus was on yet another project.
Yes, our poor unorganized, dysfunctional kitchen cabinets and drawers were left untouched to continue to annoy and irritate both Michael and me.
Like our utensil/flatware/and anything else that will fit drawer.
I mean really!!!
Yes, our island has a nice LARGE drawer. But that doesn't mean I had to fill every square inch of it with STUFF!!!
Good Grief!! I had not one but TWO flatware organizers and it STILL wasn't enough!
Truly does one need 20 serving spoons?
No. Just NO!!
It was definitely time to get rid of some stuff and start with a clean slate!!!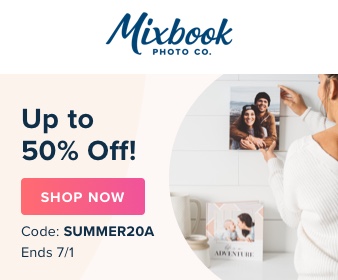 tip: clean your drawer with a homemade cleaner made with vinegar and water. its a great sterilizer and freshens it up before putting items back in.
Since I was definitely going to purge this drawer of 'stuff' I decided I would keep just the wood flatware organizer and add in a few of these white baskets I picked up at Walmart (3 for $1) for additional items.  I like the clean look of them and they are actually quite sturdy!
Tip: I used the other flatware organizer to store the lids to our glass food storage dishes. (See more on this in another post).
Now that the drawer was clean and I had all my storage pieces at the ready, it was time to put it all together!!!
The first thing I did was remove all of my baking utensils since they actually belong in my Baking Station. (Uh yah!!) I also removed all things light the candle lighter, ice cream scoop, manual for the coffee maker (Good grief), and other misc and either threw them in the garbage or put them in their new homes!
All that was left was our everyday flatware- (minus a few serving spoons that are now stored neatly in our dining room cabinet with our other sets of flatware) and items that I use frequently when we entertain like toothpicks, nutcracker, cheese slicer, and a veggie peeler.
The best part about this project (besides the drawer is finally neat and organized) is that the drawer actually closes properly now! A fact Michael noticed almost immediately when he recently opened it in search of a pen (That's why it stayed in there)!
I cannot tell you how happy I am to FINALLY have this drawer in organized!!!!  It truly amazes me that I didn't do it sooner. Especially since it took about 15 minutes to complete and cost me the price of those baskets and I still have a few of them left to use in another drawer or cabinet!
Other supplies you can use to organize a flatware or utensil drawer:
(Affiliate Links are provided for your convenience. You can find our full disclosure here.)
I hope today's post inspired you to do some decluttering and organizing in your home. Focus on one room and make it happen!
I'll be sharing more on organizing the kitchen in the second part of this series!!
Thanks for stopping by!
Keep in touch!!