A quick and easy DIY project-No sew Dining Room Chair Makeover!
For those of you who've been following along since the start of this blog, this post might seem a bit Deja Vu'.
I know. I get. And I feel the same way. Because I've given our dining room chairs a makeover once before.
Which is why I've procrastinated for so long on completing this project because frankly, I didn't know what to do.
Should I keep the set for now and update them a bit, or donate or junk it and buy a new set?
When I had made the chairs over back then, I chose to paint four of them white and the other two this blue-ish grey. Now when I looked at them all I could ask myself was "What were you thinking?"
It was time for a change but this budget cruncher just couldn't take the plunge on a new set right now, especially since we have so many projects on this house left to do. I also kept reminding myself that this isn't our forever home and it would probably be smarter to wait until we find that before purchasing new furniture.
So it was makeover time!
(This post contains affiliate links for your convenience. All products are those we've used in the projects and recommend. You can find our full disclosure here!)
My inspiration for updating the chairs came from this fabric I'd purchased months ago for another chair project I just hadn't gotten to. This black and white ticking was definitely durable enough for the dining chairs and I loved the 'farmhouse' touch it would give the space.
Getting rid of that blue-grey paint couldn't come soon enough so I looked to my favorite paint brand for furniture and chose- "Ink"!
This paint is AMAZING and literally does not require any prep as it says. But because these chairs are used a LOT I did do some.
First, let's start with what other materials/tools I used for the entirety of the project before we get to the painting.
120 grit Sandpaper
Rubber mallet
Paintbrush
Clean cloth
Once I had all my supplies together I removed the seat cushion from the chair and gave the body of the chair a light sanding.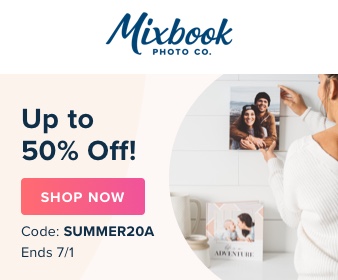 Even though the paint says no prep required, I chose to give the chairs a light sanding before the first coat went on. It's just me, but I would rather take that extra step to ensure adhesion, versus the chance the paint peels. (Been there done that)
After I wiped down the chairs to remove any dust I applied one light coat of the chalk paint. I allowed that to dry for about 30 minutes and gave them another light sanding-wiped them down and then applied another light coat of paint. I then allowed the chairs to dry overnight.
The next day I gave each chair a coat of the paste wax. (Sorry my bad forgot to photo this step!) Again, this step isn't necessary because the chalk paint does hold up well. But since they do get a lot of use I chose to take the extra step in protecting them from wear and tear.
I removed the old fabric from the seat cushions with the staple remover. Then it was time to staple on the new fabric. ( If you want the step by step on how I did this you can check out this post.)
I love the black and white color combination on the chair, and I ESPECIALLY love how the chairs look against the rustic table which I also gave a makeover to years ago!
The four white chairs were still in good shape so I just recovered the seat cushion with the new fabric and VIOLA! A new set of dining room chairs!
The total cost for my no-sew dining room chair makeover is just under $25!
I LOVE buying new and shiny things just like the next person, but I think in this case, making over the existing furniture was the right decision. It just fits with this old house so perfectly.
If hope this post inspired you to take a second glance at some of your old and tired furniture. A little paint and fabric can go a long way! Am I right?
You can check out more of my furniture makeovers here!
Have a great weekend, sweet friends!
Let's get social!