Mixed Berry Bread Pudding
chunks of french baguette drenched in a creamy custard filled with lemon and fresh berries.
I seem to find recipes everywhere I go.
At the grocery store. A friends house. A cocktail party.
You name the place and I've probably found a recipe there to take home with me.
Even a Dr.'s waiting room.
That's exactly where I found the original recipe for today's Mixed Berry Bread Pudding.
I took a photo of it and went right home that afternoon and made it.
Unfortunately, it just didn't WOW me the way that I thought it would. Something was missing.
So I made a few notes and decided to test it at a later time.
That was over a year ago!  Whoops!
Recently, I was going through my collection of chicken scratched notes recipes and found the printout of this one.
What better time to re-test it! After all, summer is coming to a close pretty soon and it was the perfect time to use those summer berries before the fresh ones weren't available anymore!
So I looked over the notes I had made in regards to changing up the ingredients and then I gathered everything together.
The original recipe called for 2 cups of half and half. It was fine, but I wanted a richer, creamier flavor so I decided to substitute a 1/4 cup of it for heavy cream.
The next change came when I mixed up the custard. As far as I'm concerned nothing enhances the flavor of a recipe more than lemon zest so I added the zest of one lemon the milk and eggs.
I also added in a 1/2 tsp of cinnamon to the fresh berries. I love the combination of that warm spice with the sweet berries.  And speaking of the berries. I chose a mix of blueberries, raspberries, and strawberries.  You could use any combination of berries really. Blackberries are yummy this time of year too!
What bread makes the best pudding?
I've made several different bread puddings over the years and they all use different types of bread. The main choices are French, Italian, Brioche, and even just plain ole' white bread. It's entirely up to you.
Since I had some leftover French Baguette from the night before I used that. One recommendation is that the bread should be one or two days old. I also cut up the bread into chunks and leave it out overnight to dry. The drier the bread the more it soaks up all that yummy custard!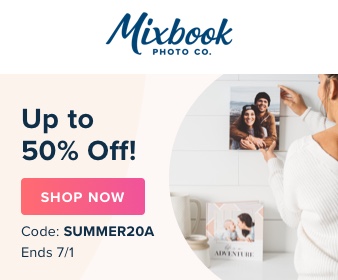 Here's the full recipe!
Mixed Berry Bread Pudding
Chunks of French Bread drenched in a creamy custard filled with lemon and fresh berries.
Total Time
1
hour
10
minutes
Ingredients
1 1/2

cups

half and half

1/4

cup

heavy cream

1/2

tsp

cinnamon

1

Tablespoon

lemon zest

2

cups

fresh or frozen berries

1/3

cup

sugar

1

tsp

vanilla

4

cups

French Baguette

dried and cut into 1-inch chunks

4

eggs
Instructions
Preheat oven to 350. Beat together half and half, cream and eggs in a large mixing bowl. Add vanilla, and lemon zest. Place berries in a bowl. Add sugar and cinnamon. Fold bread into custard mixture. Let sit for 5-10 minutes. Fold in berries. Pour into a greased 2-quart baking dish. Bake for 60 minutes or until a knife inserted comes out clean. Let cool slightly before serving.
This bread pudding is actually quite delicious served for brunch warm from the oven. But it's also an amazing dessert you could serve with fresh whipped cream or a scoop of vanilla ice cream!
I hope you enjoyed today's recipe! Oh, and if you have any stray chicken scratched recipes lying around just send them to me!
Happy Wednesday everyone!