How to Create a House Number Planter Box from a thrift store find.
Have you ever bought something even though you had no idea what it was?
That is exactly what happened to me on a recent stop at a local thrift store. I had absolutely no idea what this metal box with a chalkboard center was.
Oh sure. I'm all about using whatever item I can find to make a chalkboard. A picture frame, repurposed art, a mirror. You bet! But this metal box with a strange opening at the top and bottom? Um no!
But just because I didn't know what it was, didn't mean I didn't know what it could become. It was something I've been wanting to make for quite some time now, but just never took the time to do it!
A house number planter box!
You've probably seen them as much as I have on Pinterest.
I could totally picture how I wanted it to look in my head, but before I could do anything, I needed to remove the chalkboard. Yes, you read that right. But don't worry. I'll make use of it in another project. I promise.
Taking the chalkboard out wasn't as easy as it sounds. Those are rivets, not screws and they are a bit more difficult to take out than they are to put in! I needed a drill to get the first section out and pliers to remove the other.
Once I had all four rivets out it was time to give the metal box and frame a good cleaning. **I wanted to paint both pieces and this step will ensure it adheres well to the metal.
I chose this paint because it covers well and protects from rust. I chose a matte finish in black.
Each piece received one coat. After they dried (1 hour) I gave them one more coat. Then I allowed both pieces to dry overnight.
I wanted to replace the chalkboard with wood but I needed something that was thin enough to fit in the frame. Thankfully, Michael had a piece of 1/4″x4'x8′ plywood left from our faux shiplap wall and it would work perfectly. All we needed to do was cut the correct dimensions.
**Since the plywood is so thin we taped off the area we wanted to cut to prevent shattering.
Once cut, Michael used the frame as a guide to drill the holes for the new rivets.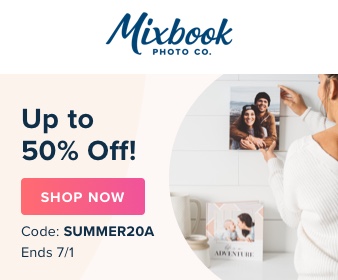 Before we attached it to the metal box I gave the piece of plywood a light sanding and then 2 light coats of Early American Stain.
Michael placed the stained piece of plywood into the frame and re-attached it to the metal box with 1/8″ rivets. (Tools: Rivet Gun and Pliers)
.
While Michael completed that step I got busy painting the house numbers. I didn't want to invest a lot of $ into this project so I just went with plastic numbers instead of metal or wood.
As you can see a couple of coats of gold spray paint and you can't even tell they were super cheap!
After the numbers were completely dry (2-3 hours) it was time to attach them to the planter box. Before we did that I laid the numbers out and measured so the numbers would be evenly separated and centered. **The wood piece was used to keep the numbers aligned while we attached each one.
Although the numbers came with tiny nails to install we chose not to use them. It would have required us to drill into the plywood as the nails were a bit longer than desired. So it was time for some E6000 glue which is and will always be my go-to glue! It works on everything and has never failed me yet!
I placed a couple of books on top of the letters to hold them down until they were completely dry. (overnight). Once dry it was time to decorate the planter. I chose faux greenery and flowers for now. It just makes sense since Fall is right around the corner. But in the spring I plan on drilling a few holes in the top and planting some pretty flowers. I could also place cut flowers in tubes filled with water or even a shade loving plant. The options are endless and can change per the season!
Materials/Tools used for the project:
(Affiliate links are provided for your convenience. All products are ones we use and recommend. You can find our full disclosure here.)
Skill saw    Drill    Rivet Gun    Pliers
Rust-Oleum Flat Black Paint     Sandpaper (120 grit)     Rivets (1/8″)
Minwax Early American Stain    Stain brush      Krylon Fusion Paint (Metallic gold) 
  E6000 glue     Faux greenery
***************************************************************************************************
So what do you think of my "I don't know what that is" turned  DIY House Number Planter Box?
I think it will be a perfect addition to our front porch. The black works well with our black shutters and the wood accent with the gold numbers give it the modern farmhouse style I was looking for.
Now I know most of you probably won't find the exact metal box that I did. But you could totally create your own version with other thrift store finds.
I see elongated wooden and even metal boxes all the time at thrift stores. Attach one to a piece of wood or metal, paint or stain, add numbers and flowers. Viola! You have your very own House number planter box!
Or how about a wall file holder/organizer. I see plenty of those too! Something like this.   It wouldn't have to be three-tiered. One would do!
I'm learning (it's taken a while) that you just have to think out of the box sometimes. And this project certainly helped me to do just that!
If you liked this post on How to Create a House Number Planter Box from a Thrift Store Find go ahead and PIN it for later!

And if you're looking for more re-purposed inspiration and DIY ideas check out our other posts here!
Thank you so much for stopping by! We appreciate each every one of you!
If you have any questions on this or any project here on the blog, please don't hesitate to contact us at cdscountryliving@gmail.com!
LET'S GET SOCIAL!!