Homemade Pumpkin Spice Latte
A deliciously creamy coffee drink filled with pumpkin and spices &topped with Whipped Cream.
Anyone who knows me knows one thing for sure.
I LOVE coffee!
I always have.
In fact, my mom told me I asked for my very first cup when I was only two years old.
She obliged, but of course, she only put a drop of coffee in my cup. The rest was milk. But I didn't know any better.
I've matured since then. Instead of milk, I add cream, and I've also advanced from making a pot of the same old brand name coffee mom made back in the day- to grinding my own beans and trying different flavors from time to time.
I also like to treat myself to a few specialty coffees once in awhile. Like a Vanilla Cappiciono or Caramel Macchiato. YUM!!! Two of my faves for sure!
But sometimes, like now, when the leaves are turning and the temperatures are dropping, this gal gets a hankering for a creamy, lip-smacking pumpkiny flavored-cinnamon laden-loaded with caffeine latte.
Or in coffee connoisseur terms….a Pumpkin Spice Latte.
Are you with me, friends?
If so, what if I told you that you don't have to go out and pay $5 or even more for a cup of this delicious fall brew?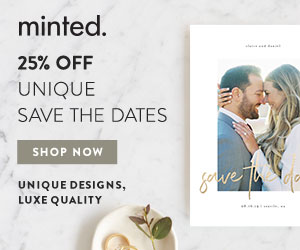 That's right. You can actually make a cup whenever you want it. And you probably have all the ingredients to do it in your pantry and refrigerator!
To start with you'll need milk (I use whole but you could use whatever you like.) brown sugar, pumpkin puree (not pumpkin pie filling) and of course, pumpkin spice.
Once you have all of your ingredients measured out you just whisk them together in a large saucepan. While they are all mixing together nicely and heating up slowly, its time for the magic ingredient!
I know what you're thinking. Isn't the pumpkin spice the magic ingredient in a Pumpkin Spice Latte? Well yes, it's important for sure. But you can't have a coffee drink like a latte without the coffee, right?
And this isn't just ANY coffee. Of course, you could make it with whatever your favorite coffee is. Or you could use an expresso if you wish. But for my Homemade Pumpkin Spice Latte? Nothing but the BEST will do!
(Affiliate links may be provided for your convenience. You can read our full disclosure here.)
I use Cameron's Highlander Grogg coffee. This is not a sponsored ad, mind you. We actually drink this coffee and we do because it is SO darn good! It's a smooth coffee with undertones of vanilla, rum, and butterscotch. But it's NOT sugary-sweet tasting. It IS the perfect compliment though to this Latte!
Now, this coffee is a light roast, so when I make it for this recipe I cut back on the water so it's a bit stronger than usual. **** TIP: You are going to want a bit stronger coffee for this recipe, regardless of what brand or flavor you use!
When your milk mixture has warmed up you, go ahead and whisk in your coffee. Then fill two mugs with this delicious, creamy-dreamy liquid. Top with some fresh whipped cream and more pumpkin spice..and you've got the BEST darn Pumpkin Spice Latte you will ever have!
You're going to taste the pumpkin and pumpkin spice right away. You're also going to taste of hint of vanilla and even a bit of butterscotch. Who doesn't love that? And of course, you won't get away without having a whipped cream mustache. That's a given!
Here's the complete recipe!
Homemade Pumpkin Spice Latte
Ingredients
2

cups

whole milk

4

Tablespoons

pumpkin puree

2

Tablespoons

light brown sugar

1/2

tsp

pumpkin spice

1

cup

strong hot coffee
Instructions
Combine milk, pumpkin, brown sugar, and pumpkin spice in a large saucepan. Whisk together and allow to slowly warm on low heat. When warm (not boiling), remove from heat and whisk in coffee. Pour into two coffee mugs. Top with whipped cream and sprinkle with more pumpkin spice.
This Pumpkin Spice Latte has become one of my new favorite coffee drinks and although it's an amazing beverage for the fall, I guarantee I'll still be treating myself to this throughout the cold winter months.
There is just something about that creamy, coffee drink that brings back so many good memories. Memories of sitting across the table from my mum. Sipping my cream coffee and listening to her voice as she planned the day ahead. And all the while feeling special.
That's what I hope this Homemade Pumpkin Spice Latte makes you feel.
SPECIAL!
Because you are.
SHOP THIS POST!
You can find more of our yummy homemade recipes here!
If you try this or any of our recipes please let us know! Leave a comment or email us at cdscountryliving@gmail.com
We love to hear from you!
Have a fabulous day!