Homemade Pork Egg Rolls
It's that time of year again.
Super Bowl.
Not that I ever get too excited about watching the game.
Especially since our Vikings not only didn't get close this year, they haven't even made it to the Super Bowl! Not once!
But we still watch the game. And we always root for the underdog.
And we always eat. Lots and lots of food.
One of my favorites is these egg rolls.
They really are so simple to make and in my humble opinion way better than those you get at a fast-food restaurant.
I also like to bake them instead of fry but you can do either.
If you've never rolled up an egg roll you might find it takes a bit of practice to get them just right but once you do the process goes pretty quickly.
I place the wrapper on a diagonal and put about 2 tablespoons of the pork filling in the center.
Then fold the bottom half up over the mixture tightly.  Then fold in both sides, and roll once. To seal the egg roll I like to take a bit of water on a basting brush or even just my finger and rub it along the top corner's edge. Then roll the wrap over the top corner and seal.
It will look something like this.
Once the egg rolls are sealed I place them on a baking sheet covered in wax paper or parchment paper so they don't stick. You will probably need two baking sheets as this recipe usually makes about 22 egg rolls.
When all of the egg rolls are completed I like to place the baking sheet in the freezer for 20-30 minutes. This just helps the egg rolls to set up so they don't fall apart before baking.
You can either bake them after they set or place them in freezer bags and freeze them.
I usually serve these with my homemade sweet and sour sauce or my husband's favorite, honey mustard.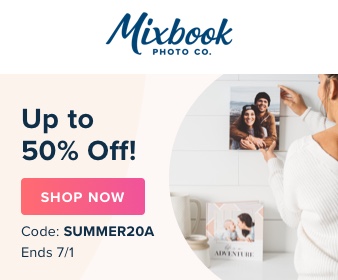 They definitely make the perfect game day food but we enjoy them for lunch or just a snack too!
Here's the recipe!
Homemade Pork Egg Rolls
Ingredients
1

pkg

egg roll wraps

1

lb

ground pork

1

tsp

minced ginger

2

cloves

garlic

minced

1

bag

coleslaw mix

3

green onions

chopped finely

2

tbls

soy sauce

1

tsp

sesame oil

1

tbls

olive oil
Instructions
Preheat oven to 350. Brown ground pork in a large fry pan. Drain off excess fat. Add in onions, garlic, and ginger. Cook for 1-2 minutes. Add coleslaw mix and cook until wilted. About 4 minutes. Pour in soy sauce and sesame oil. Cook for 2-3 minutes more.  Allow meat mixture to cool completely. 

Place egg roll wrap on the diagonal. Spoon two tablespoons of the meat mixture into the center of the wrap. Fold the bottom corner over the meat mixture. Fold in each side. Brush top edge corner with water. Fold over once to seal the edge.

Place egg rolls on an ungreased baking sheet. Freeze for 20 minutes to set. Remove from freezer and either place in freezer bags and freeze or bake. If baking- Add a thin layer of olive oil to tops of egg rolls using a basting brush. Bake thawed egg rolls for 10-15 minutes and frozen for 18-20 minutes or until golden brown. Makes 22 egg rolls.
Will you be watching the Super Bowl? Who will you be rooting for?
Me? I'm going for the underdog as usual!
I hope you enjoy this recipe for my Homemade Pork Egg Rolls!
Have a fabulous weekend!
Blessings and hugs!
CD