Homemade Italian Dressing
I read an article a while back about what to look for when you are trying to eat healthily and your grocery shopping.
The author said if you look at the ingredients on whatever you are about to buy and there are more than 5 items, some of which you either can't pronounce or don't know what it is, put it back!
I have to say I TOTALLY agree!
Which is why my grocery trips are taking a bit longer lately because I'm not only reading labels more thoroughly, I'm also turning my focus to more whole, organic foods.
Foods made with 'fresh' ingredients.
Homemade foods.
Like this Italian Dressing that I whipped up this past weekend for lunch.
I started with a base which is pure extra virgin olive oil (organic). I found this brand at Cosco and I absolutely LOVE it. (Note-a good olive oil will taste bitter at first with just a hint of spiciness.)
Many of the recipes that I had found called for white or red wine vinegar, but I rarely if ever use it and of course, didn't have it in my pantry.  But I prefer rice vinegar anyway. The taste is a bit lighter with just a touch of sweetness. I also added a little citrus for some extra tang by squeezing in the juice of one lime. (you could also use lemon), and a tablespoon of white wine for a bit more sweetness. (I used Pino Gris). As for herbs, I would prefer using all fresh, but other than basil, mine aren't ready yet. So I added in dried oregano and thyme.
To add a little heat I also added some red pepper flakes and onion powder.
I also used fresh garlic instead of garlic powder-which most of the recipes I found called for. I'm a HUGE garlic lover so I grated up quite a bit. (2 cloves).
The best part is this dressing is a one jar recipe! Just add all of your ingredients into a jar-shake it up really good and VIOLA!
It's ready to be drizzled over a fresh healthy garden salad!
Even better- I used the leftover dressing from our lunch to marinate chicken breasts for Sunday's dinner and they were DELICIOUS too!!!
TIPS:
Chill the dressing for at least 1 hour before serving. (It's SO much better cold!)
Shake well so all that goodness at the bottom gets dispersed throughout the dressing!
Use as a marinade for chicken, fish and even pork!
Pour some over a veggie-packed pasta salad!
Here is the recipe!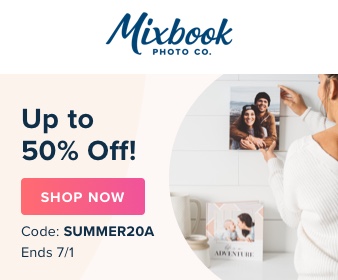 Homemade Italian Dressing
Ingredients
3/4

cup

extra virgin olive oil

1/4

cup

rice vinegar

1

Tablespoon

white wine

Pino Grit

2

garlic cloves

grated

1

tsp

dried oregano

1

Tablespoon

fresh basil

chopped finely

1

tsp

dried thyme

1/4

tsp

red pepper flakes

1/2

tsp

black pepper

1/2

tsp

salt

1/2

tsp

onion powder

1

Tablespoon

lime/lemon juice
Making my own dressing is definitely healthier for me, but it also gives me peace of mind.
Knowing what I'm putting into the dressing gives me control over what I'm putting in my body!
And I like that!
My next dressing recipe I'll be testing is also a favorite!
Ranch!
My quest is to come up with a lower fat version.
Wish me luck!
Are you trying to eat healthier? Tell me what you're doing in the comments or send me an email to cdscountryliving@gmail.com
Happy Wednesday, ya' all!