I know. I know.
Another soup recipe!!
I 'm sorry friends but I just can't help it!
I've been on this soup kick for over a month now and thankfully for me, there is no end in sight!
Now that the temps are much cooler and winter is right around the bend, I have a feeling soup is going to be a staple meal in our house for the next few months.
But I promise I won't share all the recipes I'm testing.
Just the ones that are SUPER delish.
Like this cabbage and beef soup!
I don't know what it is about this soup but every time I eat it I just feel….GOOD!
And that's saying something because frankly friends, I'm not a huge cabbage fan.
Especially cooked cabbage.
But in this soup…..oh my!
And did I say how easy it was to put together?
NO?
Well, it is.
The 'hearty' part comes from the ground beef. You just have to brown it along with some onion and fresh garlic. I usually do this in the same pot as I'm making the soup but this time I was frying the beef up in batches for other freezer meals as well.
Once the ground beef is browned, I simply drained off the grease and set it aside.
Now it's time for all those yummy veggies! I just add a bit of butter and olive oil to the pan and get it hot, and then pile in the cabbage and celery. Once the cabbage starts to wilt it's time to add in more veggies.
Diced tomatoes with green chilies add just a little heat and once that cooks down I add in carrots.  Then I add in some broth, the ground beef and one of my new favorite spices…Cumin!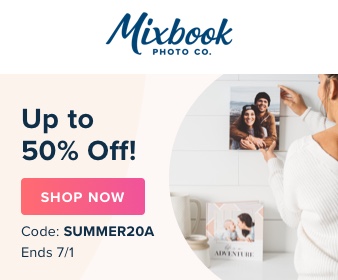 Cumin is what gives this soup a warmth and earthy flavor that is truly over the top!
This soup is so hearty and filling that all you need is a chunk of bread (for dipping) and you've got a meal!
Here's the full recipe!
I hope you enjoy!
Cabbage and Beef Soup
Ingredients
1 1/2

lbs

ground beef

1

medium

onion

diced

2

cloves

garlic

minced

1

small

cabbage

chopped

2

stalks

celery

chopped

2

carrots

chopped

1

10 oz can

diced tomatoes with green chilies

6

cups

beef broth

1

tbsp

butter

1

tbsp

olive oil

salt and pepper to taste
Instructions
Place ground beef, onion, and garlic into a dutch oven. Cook over medium-high heat until meat is browned. Drain grease. Remove meat mixture from Dutch oven and set aside. Add butter and olive oil to dutch oven. When butter melts add cabbage and celery. Let cook until cabbage begins to wilt. Add in tomatoes, carrots, cumin, broth and meat mixture. Let simmer on low covered for 45 minutes.
Do you have a favorite soup? Let me know in the comments or send me an email at  cdscountryliving@gmail.com
Have a great weekend!
Blessings and hugs,