Garden-Inspired Tablescape
I'm looking to nature for inspiration to create a pretty spring tablescape!
Happy Friday, ya' all!
I don't know about you but we are ready for the weekend!!
To start it off we invited a couple of our dearest friends over for dinner tonight!
Since our kitchen isn't quite back to normal we plan on grilling, but there's a chance of rain so I decided to eat 'inside' just in case!
So the inspiration for my tablescape was to bring the outdoors in!
Now if you've been following the blog for any amount of time, you probably know that I LOVE setting a pretty table. You might also know that I don't like to spend a lot of time or money doing it!
With that said, all I had to do to get inspired was look out my dining room window!
That' also how I chose the color scheme I would go with too!
Blues-greens-purples-and of course white. But also natural wood tones.
And nothing frilly or fancy. The table setting is just everyday white dishes and silverware, clean white napkins. For texture and that wood tone I was talking about, a simple hyacinth charger.  I purchased the pretty aqua blue and clear handled mugs at the dollar store a few weeks ago, and I love how casual and summery they make the table feel!
I wanted the centerpiece to be simple as well, and since this tablescape was inspired by my gardens then why not bring some of their bounty indoors to enjoy!
To start I filled up two of my vintage blue ball jars up with lilac leaves. I love their deep green color and they hold up really well if you cut them and immediately place them in warm water.
My Viburnum is just starting to bloom and I love their delicate pretty flowers-as do I the lovely and EVER so fragrant lily of the valley that has just exploded in my garden this year!
Together I thought they made a pretty, yet simple bouquet, and because I didn't want to overdo things, I put them in a low clear glass vase in the center of the table.  That way everyone can see one another, which makes conversation so much easier! LOL!
You might also notice those sweet little votives filled with lilacs. They were too short to fit in any of the vases I had, so I tucked them in the votives and they fit perfectly!
As I mentioned, we'll be doing most of the cooking on the grill.  The menu will consist of Marinated beef and chicken kabobs with fresh veggies (I'll be sharing my recipe in another post) cheesy grilled potatoes, and a spring mix salad with raspberry vinaigrette.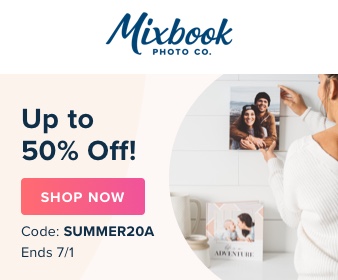 And for dessert? Fresh berries with a mascarpone limoncello cream (I promise I'll share that recipe in another post too!)
There's nothing more refreshing or hydrating then lemon-lime infused water, so I'll be serving that with dinner. Along with maybe one of my famous margaritas! (Wink wink)
My garden inspired tablescape was so easy to put together and friends, it literally cost me $0!!!
And it got me thinking. Why don't I pretty up the table more often? I mean seriously! It took only a few minutes and no money, so why not?
I hope today's post inspires you to look outside your window for inspiration when it comes to decorating. There is so much beauty outdoors and it doesn't cost anything to bring it inside and enjoy it each and every day. Company or no company!
Wishing you a weekend filled with joy, happiness, and MUCH inspiration!!!