Easy Herb and Garlic Focaccia Bread
A light and airy bread covered in garlic-infused olive oil and fresh herbs
I may have mentioned a time or two that bread is one of my greatest food weaknesses!
I love all kinds of bread.
Italian bread, Ciabatta bread, breadsticks.
Bread has always been a comfort food for me.
I LOVE all the texture and airiness, and I LOVE the smell of the yeast as it begins to activate within the dough.
But the best thing about bread isn't just eating it, although what's not to love about that?
No, for me lately, the best part about bread is making it!
No matter how many times I make bread, I'm still like a wide-eyed school kid when it comes to the activation of the yeast. I generally use instant yeast so the reaction once the warm water hit's the yeast is, well, almost instant! I could stare at that bubbling bowl of soon to be scientific genius forever, but time is of the essence when it comes to creating bread!
Now the title of this post did say "EASY", so for all you newbie bread makers do not fear! This recipe is SUPER easy! In fact so easy that you don't even have to knead the bread! That's right! This focaccia bread is a no-knead bread! Which makes things not only easier but less time consuming, and of course, gives your arms a break!
But it does require some time to rise and some patience. Now we all know I don't have much of that 'P" word, but when it comes to bread? Well, I'll wait as long as it takes!
(Affiliate links are provided for your convenience. You can find our full disclosure here!)
The main recipe for this Focaccia Bread came from a cookbook my daughter gave me last year for Christmas called-Bread Baking for Beginners!
Now although I wasn't a beginner bread maker, I found this book to be extremely helpful in learning the art of bread making. It does take patience, yes, but it also requires exact measurements and some extra TLC to ensure success!
The basic recipe is simple as I mentioned but I wanted to amp it up just a bit.
So instead of just drizzling the top of the bread with olive oil before putting it in the oven, I infused it with grated garlic and chopped up fresh herbs from my garden!
The combination of homemade bread and fresh herbs and garlic filled my entire kitchen last night sweet friends! I swear if I could find a way to bottle it I'd make a fortune!
It was AMAZING!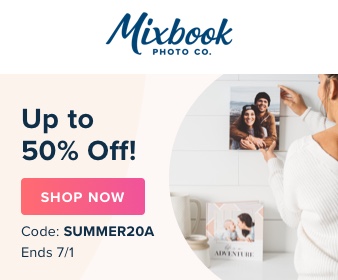 And once the bread came out of the oven, I drizzled a bit more olive oil over the top and before it could even cool we dug in!
I served it with a fresh green salad with cherry tomatoes from our garden!
I could seriously have eaten the whole loaf but I held myself in check. After all. Patience. There is plenty for another day. Right?
Here is the recipe for my Easy Herb and Garlic Focaccia Bread!
Easy Herb and Garlic Focaccia Bread
A light and airy bread topped with garlic-infused olive oil and fresh herbs
Total Time
2
hours
5
minutes
Ingredients
1/4

oz

instant yeast

10

oz

room temp (warm) water

4

cups

all-purpose flour

2

tsp

salt

1/4

cup

olive oil

1

clove

garlic

grated

1

Tablespoon

fresh rosemary

1

tsp

fresh oregano

1

tsp

fresh thyme

1

Tablespoon

olive oil
Instructions
Combine yeast and water in a large glass bowl. Stir together with finger. Let sit until yeast begins to bubble. Meanwhile, combine flour and salt in a medium bowl. Pour flour over the top of yeast mixture. Mix with hands until all is combined. Let the dough sit for about 10 minutes. Remove dough from the bowl and place on a floured surface. Stretch the dough out and pull each corner in and over until the dough becomes a tight ball. (This develops the gluten). Place the dough back in the bowl and allow to rise for 1 hour and 30 minutes. Check the dough at this time. It should be noticeably raised in size and light and airy. If not, allow rising for 30 minutes more. Preheat oven to 475. Place a baking pan with 1 inch of water into the bottom of the oven. (Lowest rack) Grease a 16x24 inch baking sheet with a Tablespoon of olive oil. Place dough on the baking sheet and spread out evenly. Press fingers into the dough making dimples across the surface. Combine remaining olive oil with garlic. Drizzle over the top of the bread dough. Sprinkle with chopped fresh herbs. Place bread in the oven and bake for 10 minutes. Remove the baking pan filled with water. Allow the steam to leave the oven. Bake for another 10-15 minutes until bread is golden brown.
.
This focaccia bread is perfect for lunch or dinner. Serve it with a salad as we did, or alongside your favorite pasta dish! Or, if you're a crazy bread lover like me-just dip it in some olive oil and gobble it up!
Check out more of our homemade recipes here!
I hope you enjoy this new recipe and we'd love it if you stayed in touch with us by following us!!!
Don't miss a thing!