Easy DIY Fall Signs
 Create fun signs using window clings!
Hello, sweet friends and Happy Friday!
If you've been following along on the blog for even a day then you probably already know that this gal likes to save some ka-ching whenever she can!
Especially when it comes to home decor. Because well, home decor can be expensive!
But then so can making your own home decor if you're not careful!
So sometimes I try to think outside the box!
This is exactly what I did when I decided to make a couple of fall signs for our front porch and foyer.
You see, although I LOVE to make my own signs, I have never invested the $ to buy a circuit maker. Of course, I do have several sets of stencils.  But for this project, I was looking for something FUN and different!
Then one day I was shopping at our local Dollar Store and I came upon these cute window clings!  They not only had fun, colorful images, they also had great wording too!
So I grabbed four that had cute sayings and bright colors and ran for the checkout!
I  then dug through Michael's scrap wood pile and found two pieces of plywood that were the perfect size.
Here's how I put them both together to create an Easy DIY Fall Sign!
Paint the piece of wood you've chosen for the project.  I dry brushed the white paint over the wood, leaving some exposed for more of an aged look.
2. Fit the window clings onto the wood. I did a 'test' run by laying out the clings where I wanted, making sure they fit as well.
TIP: Purchase several different window clings so you can mix and match the images with the words. Or just use the words.
3. Lift up each window cling and place a light coat of Mod Podge down. Then set the window cling back into place and lightly brush a coat over the top. **Make sure you buy the matte-finish Mod Podge as it will dry clear and not leave a glossy finish.  Allow 1-2 hours drying time and then paint another light coat of the glue over the window cling pieces. Dry overnight.
At this point, you could definitely spray a couple of coats of clear coat over the top to preserve your sign.  I plan on keeping our signs on the porch and in the foyer. And since they are inexpensive you could definitely change them out from season to season.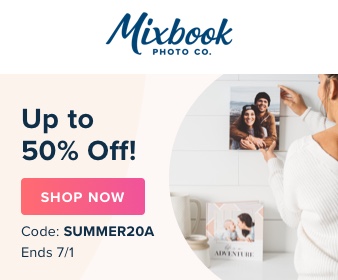 If you want to remove the window clings just wet them with a bit of water and wait for a few minutes. The glue will release and you can pull off the clings. Note: You will also have to give your wood piece a light sanding to remove the glue excess before reapplying.
The original plan was to take photos of the signs on our front porch unfortunately, it has been raining and blowing for the last three days!!!

Instead, I  just brought the mums and pumpkins inside and set everything on my chippy bench!
And the signs? Well, they just brighten up the whole darn house with all their fall colors!
I haven't decided yet if I want to hang the signs or not. If I did, I might go with burlap for the small sign and maybe twine for the one on the front porch!
As for cost? Since I had all of the other materials the only cost was $4 for the 4 window clings! And I still have 2 leftover!
If you liked this DIY don't forget…
You can find more of our DIY projects here!!
SHOP THIS POST!
(Affiliate links are provided for your convenience. See our full disclosure here!)
I hope today's project inspired you to look outside the box and try something different and fun!
Have a FABULOUS weekend!