Saturday is hands down (or up) my favorite day of the week.
Sure..Friday has it's benefits too. After all, it's the end of a usually busy week, and without it-there wouldn't be a Saturday. And of course, who doesn't love those lazy Sunday's?
But neither compare to that glorious-inspiring-and productive day of the week where we wake up without an alarm, take a few extra sips of our morning coffee, and discuss the endless possibilities we can enjoy in the next 48 hours of weekend bliss!
This past Saturday, hubby and I did something we both enjoy.
After a huge breakfast at our favorite local cafe, we hopped in the truck and drove to the city for a day of treasure hunting.
Now of course, hubby and I have a difference of opinion on what exactly the word 'treasure' means.
For him it's finding a cd of Led Zepplin's greatest hits in good condition.
Me? Well, not so much. I'm usually looking for treasures I can give new purpose to. Like this wall art I found at a thrift store.
Hubby was laughing all the way to the checkout when he saw these beauties in my cart. But what he didn't know was I had a vision for this not so pretty wall art.
Now don't get me wrong. I really did LOVE these pretty bird graphics-but I hated the 3-D look and even worse-the outer frame! The good news is, the graphics were barely glued onto the outside frame-so they popped off quite nicely. I plan to use them in another project-but for now, it was all about that nasty frame with the gold trim!
Nothing a little paint can't take care-right? (I used two light coats of Glidden's Pebble Grey leftover from another project.)
After giving the frame a good sanding, I dry brushed some white paint (Waverly chalky paint)-and filled in the center with some leftover black paint (also Waverly chalky paint.)
I purchased the glass jars at Michal's for $1 each last summer-and we had a couple of clamps in the garage that were perfect-after I cleaned them up a bit.
Once the paint was dry-I screwed the clamp down in the center of the board, and fitted the glass jar into the clamp-(and carefully tightened it).
I added a few pretty tulips (I picked them out of the lovely bouquet hubby got me for Valentine's day) and hung my up-cycled wall art in the foyer. (Now if only I could find a way to get rid of that ugly mail slot!)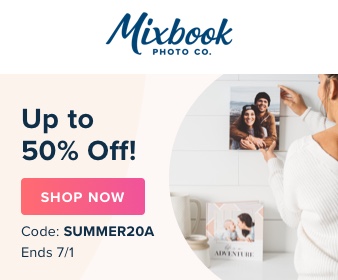 Hubby may not have seen the vision in my head, but he actually liked how the wall art turned out. Which is good-because I picked up a few more lemons on Saturday that I'm hoping I can turn into lemonade soon!
What treasures catch your eye when you're on the hunt?
Blessings and hugs,