DIY Target Inspired Cozy Ottoman
How to Create a cozy ottoman with thrift store finds!
Hello, sweet friends and Happy Friday!
Today I'm sharing one of my favorite Trash to Treasure projects in quite some time!
Ever since fall arrived here in Minnesota, I've been all about preparing our home with all things cozy for the colder months ahead.
Whether it's filling our freezer with comfort foods or bringing out all the throws and extra pillows for snuggling by the fire. COZY is definitely the theme around here.
I even decided to do a post on all things cozy just to inspire you all!
Of course, that always entails a little retail therapy and me generally falling in love with everything cozy I see.
But one item, in particular, caught my eye on a recent visit to my FAVORITE store for all things cozy and pretty much everything else!
TARGET!
(Affiliate links are provided for your convenience. I may receive a small commission at no cost to you if you make a purchase. Thank you for supporting CD's Country Living. See our full disclosure here.)
Isn't this knit covered ottoman just the absolute CUTEST!  Oh my goodness, friends! I TOTALLY fell in love the moment I saw it all fuzzy and cozy just sitting on the shelf!
But then it happened. I had to look. And when I did….UGH!
$135!!!!
My heart sunk because there was no way my budget could include this sweet-ever so adorable ottoman.
For some folks,  I suppose the dream of owning that ottoman would have died right then and there. But if you've been around here for even a day, you know darn well it didn't end there for me.
So those rusty wheels immediately began turning in my head, and within minutes I knew exactly what I had to do!
Several months ago I picked up this small ottoman at our local thrift store for $2. I had a totally different project in mind for it at the time it was purchased.
Unfortunately, when I removed the nasty fabric off the top this is what I found. Not exactly what I had in mind for the project. So I put it away and forgot about it.
Until now. Because that little old wooden ottoman with it's not so pretty top was absolutely PERFECT for this project!
All I needed now was that cozy knit fabric to cover the ottoman.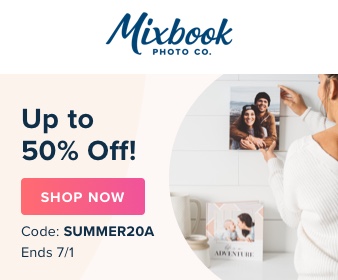 At first, I checked out some big box fabric stores but I couldn't find just the right fabric. So then I went to our local fabric store but the price was a bit higher than I wanted to spend. The solution? A knit sweater that I found at a thrift store for $2.50.
Everything about this sweater screamed COZY and on top of that, it was the perfect color and design! BONUS!
Now let's get to what you'll need to put it all together!
Materials/Tools needed for DIY Target Inspired Cozy Ottoman
Scissors (good fabric scissors)
Exacto Knife
Spray adhesive for fabric (I used Loctite Spray Adhesive) ***It works AMAZINGLY!
Foam for the cushion ( I bought a 4 pack at Walmart for $6.97 to use for another project) cost for 1=$1.75
Wood Ottoman-Thrift Store
Knit Fabric- Sweater from Thrift Store
Staples
Since I had already removed the old fabric from the ottoman we can skip that step and go onto the next.
Measure & Cut the foam pad to fit the ottoman.
TIP: I traced around the top of the ottoman to measure. Then I used the Exacto knife to cut it out because I had one on hand and it cut through the foam well. You could also use a good scissor or foam cutter.
Glue the Foam to the top of the Ottoman
TIP: I used Spray Adhesive for this and it worked perfectly. You could also use fabric glue or E6000 craft glue.
Cut Fabric to Fit
My sweater already slits on either side so it made it quite easy to cut along this line. I basically separated the back from the front and the front from each arm.
Lay fabric over the foam padding and secure with staples
Tips: It's EXTREMELY helpful to have two people for this step. One to hold and stretch fabric in place. The other to staple.
When all the fabric has been stapled into place trim off the excess with scissors.
I was really loving my cozy version of that ottoman at this point but I wasn't done yet!!!
To add a more 'finished' look I cut off the neck and bottom border of the sweater to use as trim for my ottoman.
To add this trim I first cut each piece down to the size I needed for both the front and the back of the ottoman. Then I simply glued it on using the spray adhesive.
I thought for just a split second that I might paint the legs because they are a bit worn looking but I just didn't have the heart.
Truth is it was love, at first sight, with my version of the cozy ottoman the moment I set it down in our living room.
To me, it's cute and warm and all things cozy.
And all things fall. Which is why I just had to add in a faux pumpkin and leaves for this cozy little ottoman's first photoshoot!
But what I'm mostly going to use it for is to hold my favorite book or magazine until I snuggle up on the couch for some reading time.
Obviously, my version is not an exact match for the inspiration piece. But that's the amazing thing about inspiration.
The vary definition: The action or power of moving the intellect or emotions says it all.
Inspiration caused a reaction in me (LOVE) and that reaction (along with a bit of a high price tag) caused my creativity to take action.
And because of that inspiration, we now have a SUPER cute-SUPER cozy ottoman in our living room!
I hope today's post-DIY Target Inspired Cozy Ottoman inspires you to create something cozy for your living space.
I'll be sharing more of my cozy fall favorites right here on the blog, next week!
Have a FABULOUS weekend!