I may have mentioned this a time or two on the blog, but I think it bears repeating.
I am NOT a crafty person.
I've known this sad fact since high school, when my Home Ec teacher assigned the class a sewing project.
Obviously she knew that I wasn't crafty-because when she handed me the pattern for a vest, she whispered, "I think even you can do this one Christine."
Well…..she was wrong.
After breaking a sewing machine, and using up every band aid in the classes first aid kit, my vest fell apart on the day it was due.
Hubby often teases me that when the Good Lord was handing out crafty skills, I must have had my head in a dumpster looking for treasures.
I would have to agree.
But even if putting a hot glue gun in my hand probably means a visit to the emergency room for third degree burns, I still have to try-right?
Which is exactly what I did when I decided I wanted some rustic rope placemats for our Easter table, but I didn't want to spend $80 to do it!
So of course, the first place I went for inspiration was PINTEREST-and I found this wonderful tutorial from Jen over at City Farmhouse.
Jen (bless her talented little heart) made this project sound so easy that I put my fears aside, and went about gathering all the materials I would need.
(**This post may contain affiliate links. For more information please read my full disclosure here.)
Materials used:
Manila Rope (3/8″x 50′ )
" **I used 32′ for (1) 13″ placemat
Scissors
Hot glue gun
Glue sticks
Pins
I chose Manila Rope because I thought it looked more rustic than the jute rope Jen used, and I wasn't disappointed!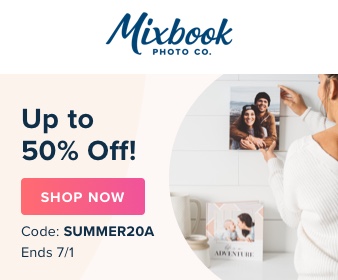 I followed Jen's tutorial pretty much to the letter, but I do have some additional tips.
I would definitely advise placing something (I used a piece of cardboard) under the rope to avoid hot glue spilling on your work surface. It will-I promise!
Place a dollop of glue at one end of the rope and fold the end over. Secure with a pin-until glue holds.
Begin wrapping the rope tightly around that first coil -gluing every three inches or so.
Pin each glued section to hold rope in place. **This is totally optional but I found this to be very helpful to keep the rope tight while the glue dried.
5. Measure the width of your placemat. Mine were 13″ but you can make them as big or as small as you like.
6. When your placemat is the size you want-cut the rope at an angle and secure the end with glue.
7. Allow placemat to dry for at least 24 hours before using. ***I placed a heavy cutting board on top of the placemat, to ensure it laid and the edges didn't curl up until the glue was completely dry.
I made 4 placemats and I'll admit, although it was a bit time consuming- (It took about 45 minutes to an hour for each one), I LOVE how they turned out! Overall, the cost to make all four placemats was under $40-compared to the $80 it would have cost me if I had bought them!
And the best part? I only burned my finger twice! YIPPEE!
So maybe I have a little 'craftiness' in me after all.
Are you doing anything 'crafty' for Spring? I'd love to hear about!
Have a great weekend!
Blessings and hugs,