DIY Double Sided-No Sew Fall Pillow!
How to create a double-sideD, no-sew fall pillow in less than 15 minutes!
Those of you who've been following along here on the blog for any length of time know that this girl doesn't sew!
Nope. Negative. No can do!
I could tell you some pretty bad horror stories about my non-existent sewing skills, but I won't bore you with all that today.
Because today we aren't even going to mention the word sew, except of course with a no in front of it. As in-NO SEW!
Which is what today's post is all about.
Not sewing.
And pillows.
Who doesn't love pillows?
And not just any pillows. I'm talking Double-sided pillows!
What could be better than a pillow than that?
Well, how about a pillow that can cost you as little as $2 and takes less than 15 minutes to put together!
It's possible and here is how!
Material needed:
(2) Placemats-I chose two different prints IE: Double-sided but you could definitely choose the same pattern. I found the adorable and fun " Hello Fall" placemat for just $2 and I already had the buffalo check placemat. **Just make sure that one of the placemats is larger than the other. 
Fusion Tape
Measuring Tape
Scissors
Iron
Pillow or Fiberfill
How to Create your Double Sided Pillow:
Lay the largest placemat facedown on a solid surface. Then lay the smaller one face down on that.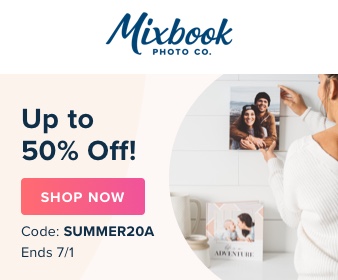 Fold the bottom placemat over the top and bottom of the smaller placemat, making sure you have at least two inches of overlap on all sides. **I had to cut some excess on one side.
Measure one side of the large placemat and cut the fusion tape to fit all four. (They should all be the same).
 Place the fusion tape sticky side down onto the center of the top and both sides of the large placemat. Leaving the bottom open.
Remove the top layer of the fusion tape on one side and fold over. Press down firmly along the length of the placemat with a hot iron for at least 30 seconds.  This will seal the two placemats together. Repeat this process for the two remaining sides.
Turn the placemats right side in and fill with a pillow or fiberfill.**** I used a pillow!
As you can see this pillow had seen better days thanks to Mr. Bentley and needed a new cover.
Cut a piece of fusion tape the same length as other sides.
Press fusion tape in place on the bottom side.
Remove the top layer and fold over.
Seal top and bottom layers together with a hot iron.
TA DA!
You've just created a NO Sew-Double sided Fall Pillow! Now I'm not a car gal by any means but I have to tell you, friends. This adorable red truck with all that fall going on..well, it's my favorite hands down! I can't help but smile every time I step into our entryway!
And on the other side? Well gosh darn it! Who doesn't love a little buffalo check?! The best part is-that buffalo check side can stay out long past the time it takes for all the apples to be eaten, the pumpkins to be carved and the leaves to have fallen.
Dare I say it can stay out all winter. Which I'm not looking forward to, but that's for another post!
For now, I'm going to take all that fall has to offer and enjoy every moment!
I hope today's project inspires you to make your own DIY Double-Sided No-Sew Fall Pillow!
Or at least a No-Sew Pillow! It's not only SUPER easy but it's a SUPER inexpensive way to switch out your pillows from season to season!
Here's another No-Sew project you might enjoy!
Wishing you all a FABULOUS day!
Here is more placemat inspiration!!!
(Affiliate Links are provided for your convenience. You can see our full disclosure here!)