DIY Baking Station
Phase three of our kitchen renovation!
If you've been following along for awhile then you probably know we've been preparing for the last and final phase of our kitchen renovation.
This will also be the most time consuming and costly phase of the project to date.
The first step in this project was to remove the old cooktop and the cabinet below it.
I'll be honest. When we were halfway into this step I was already starting to think we were in WAY over our heads! There were gas lines to work around and new valves to install.  And the cabinet had to be taken apart ever so carefully so we could save the three pull out drawers to reuse for storage.
Patience is not one of my best virtues but I was beginning to realize (as I usually do at this stage of the project)that there was more involved with this phase of the kitchen reno than what we had put down on paper.
The most important part of this step was to remove the lower cabinet very carefully so that we could reuse the drawers inside for the next step.
That project involved getting rid of this ancient and very gross wall oven! This was definitely not an easy task because it was SUPER heavy. But after we removed the door and some of the innards it was easier to carry.
Once it was gone we were left with a clean slate.
Our plan was to fill in that hole in the cabinet with the drawers we saved for more storage and a little cubby to store things like my stand mixer. This would allow more space on our limited counter space.
I have always wanted a baking station in my kitchen, and I was about to get just that!
Creating a Baking station:
Tools/Material used:
Tablesaw *   Sander *   Drill *   Level  *  Square *  Hammer  * 1″ finish nails *  Glue  * Tape Measure  *  #8 1″ screws
Pine (cut to measurements required for the shelf)
Primer/Paint- We used Behr Ultra White-Satin Finish
Drawer Pulls- Home Depot
The width of the soon to be baking station space was 24″ and the drawers were 30″ so we first needed to make some adjustments to the drawers. Although it was time-consuming it ended up being a pretty straightforward fix.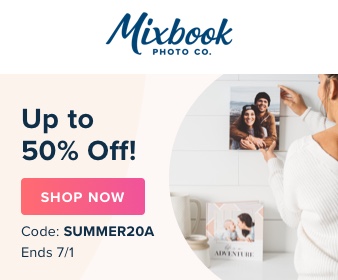 First, we unscrewed the sliders from each side of the drawer. Thankfully the sides were just nailed on so they came off clean. Once removed, we simply measured in 23″ which is what we need for a tight fit and used the table saw to cut off the excess.
Then it was simply gluing and nailing the side back on and reattaching the slider. Again there were three drawers, so we had to do this to each one for a perfect fit.
Next, we had to determine the spacing between each drawer and ensure we had enough room above the drawers to hold my stand mixer and other baking supplies.
To build the shelf to hold the stand mixer and other supplies, Michael used a piece of pine we had leftover from another project. He cut it to size 23″ w x 24″ deep and screwed it in place. I gave the walls and the shelf a good coat of primer and while that dried Michael got started on the drawers.
To finish them off, Michael installed drawers faces by measuring and cutting more pine and screwed them on the front of each drawer from the inside out.
Each drawer got a good sanding down and I applied two coats of primer. (Sanding down the first coat in between)
I allowed the entire space to dry overnight. The next day I gave the drawers and cubby two coats of Ultra White Paint.
To finish off the drawers I installed these simple pulls.
The last step to complete our baking station was to trim it out so it looked like it was part of the existing cabinetry.
Michael was a bit thrifty for this and reused the trim that we had for the cabinet under the cooktop.
He simply measured and cut to fit and placed a piece on the edge of the shelf above the first drawer and another between the second and third drawers.
As planned I now have plenty of room on the top section of my baking station for my stand mixer, as well as some cutting boards, bowls, and my canisters! (Subject to change).
And for the drawers?
Well, the drawer holds more baking supplies, and our pots and pans fill the second and third drawers!
This new baking station is exactly what this kitchen and I needed!
A functional-organized (for now) space and everything is within reach!
The best part of this whole project was the cost!
We already had all of the materials on hand except for the drawer pulls so the total cost? A whopping $9!!
Not everyone has space in their kitchen for a baking station. I get that. Our hope is that you might be inspired to find a little space, no matter how small for whatever it is you love to do!
You can usually do that by using the three Rs!
Re-use, Re-purpose, and Re-organize
I'll be back next week to share more of our kitchen renovation!
Wishing you all a FABULOUS weekend!