It has been almost a month since I shared the dining room chair makeover, and announced that the next project in this room would be the table. At that time, I had two, TOTALLY different design options to choose from, (both involved a lot of sanding and stain), and I was still very much undecided. (If you missed that post you can check it out
here
.)
I sure appreciated all of you who sent emails offering advice and which design you chose!
But, in the end, the decision was really based on what I found after 3 1/2 hours of sanding the many, many layers of lacquer. I didn't have a nice wood finish to stain over like the other two options had.
I had this….
That's right- the same old cheap laminate table-except without all the lacquer!!!
Would applying the stain help? Well, one would think so. Yet, when I tested a small area, the stain wasn't soaking in to the laminate. Instead, it just puddled on top.
Which meant I needed to find some way for the stain to adhere.
So, it was onto Option 3….(I'll save my short tutorial for the end of the post) that way we can get onto the BEST part- the end result!
I am totally loving the weathered look of my table. It reminds me of all the driftwood I saw on the beach when we were on the west coast in May, but it still has the farmhouse style I LOVE!
So how did I achieve the weathered look without using the weathered oak stain that the 1st option used? Well, I pretty much used the same(simple) technique that I did when I made over my baker's rack.
After I had sanded down all the lacquer, I cleaned all the dust off with a damp cloth, and let it dry. Then it was onto priming.

Instead of brushing on the primer, I wiped it on with a lint free cloth. After I let it dry for about an hour-I sanded it down lightly with 120 grit paper, and applied another 'light' coat. I then let it dry overnight.
The following day I did another light sanding, and then applied a light coat of Varathan Sun bleached stain.
I let this dry for several hours, and then came back and lightly sanded again. After one more coat, I let it dry for several days (because it was humid when I did this). Later, I put three coats of poly-acrylic on (allowing 24 hour drying time and lightly sanding between each coat.)
As for the legs-they were roughed up with some 80 grit sandpaper, and given 2 coats of primer (allowing 24 hours for drying and sanding between each coat), and than one coat of Simply White-by Benjamin Moore. 24 hours later-I gave them 2 coats of poly acrylic (again allowing to dry for 24 hours and sanding between each coat.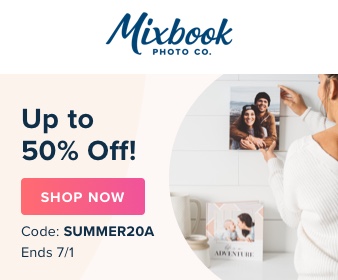 As I stated in yesterday's post. I only have one more project left in the dining room, and I'm hoping to get that done this weekend.
I'll be sharing my dining room table makeover with these awesome and SUPER creative blog parties, so stop over and get inspired!!
French Country Cottage, Rooted in Thyme, Shabby Nest, Romantic Home, The Charm of Home, Jennifer Rizzo, Liz Marie Blog, Redoux Interiors, DIY Vintage Chic, My Repurposed Life, From my Front porch to Yours, I Should be Mopping the Floors, Boogie Board Cottage, Making the World Cuter, Between Naps on the Front Porch, The Dedicated House, Happy House and Home, Coastal Charm, A Stroll Thru Life, Knick of Time, DIY by Design, The Style Sisters, Duck n Row, Beyond the Picket Fence, Cherished Bliss, Crafty Allie.
Have a great weekend everyone!
Blessings,