Decadent Chocolate Cupcakes with Peanut Butter Frosting!
A moist chocolate cupcake with a creamy-peanut buttery frosting.
It appears that winter has finally arrived in our neck of the woods.  The temperatures are expected to drop into the single digits this weekend!!! As I write this post a wintry mix of sleet and snow has caused many of our local schools to close or be delayed.  The good news is, we've had plenty of time to prepare for the bad weather.
Michael has the shovels and snowblower ready. And me? Well, I've stocked up the freezers and pantry with plenty of ingredients for all the comfort foods we love when we are stuck indoors!
Like these Decadent Chocolate Cupcakes that I made yesterday morning!
A favorite of both Michael and I, especially with that creamy peanut butter frosting!
The recipe I use is actually for a cake. But several years ago I decided to change it up a bit and make cupcakes. They worked out so well, I never made the cake again!!! LOL!
Like most cakes, you start by creaming the butter and sugar together. Then add in the eggs, one at a time.
This recipe calls for regular cocoa but I'm a huge fan of dark chocolate so I use it instead.
**UPDATE: To enhance the chocolate flavor even more-substitute the water for coffee!
TIP: To avoid flour flying everywhere, I turn my stand mixer on low and then I alternate between adding in the wet and dry ingredients. 
As for the peanut butter frosting? Well, I use one of my FAVORITE Baking Guru's recipe-Ina Gartens, and I'm not ashamed to admit it. It's the perfect creaminess with just the right amount of peanut butter flavoring.
I hope you enjoy this recipe for Decadent Chocolate Cupcakes with Peanut Butter Frosting!
Chocolate Cupcakes with Peanut Butter Frosting
Ingredients
3/4

cup

butter

2

eggs

2/3

cup

unsweetened cocoa

**I use special dark

2/3

cup

boiling water

2/3

cup

buttermilk

2

tsp

vanilla

2 1/4

cup

all purpose flour

1 1/2

tsp

baking soda

1 1/2

tsp

baking powder

3/4

cup

white sugar

3/4

cup

brown sugar
***Frosting-Ina Garten's recipe ( I usually only make a half a batch because it makes a LOT!)
1

cup

confectioners sugar

1

cup

creamy peanut butter

5

tbls

unsalted butter

3/4

tsp

vanilla

1/4

tsp

salt

1/3

cup

heavy cream
Instructions
1. Preheat oven to 350.

2. Line (2) 12 count muffin tins with paper liners

3. Mix together flour, cocoa, baking powder, and baking soda, in a medium mixing bowl. Set aside.

4. Add butter to the bowl of a stand mixer (or large mixing bowl).

5. Add in sugars and beat until light and fluffy.

6. Add in eggs one at a time beating until well combined.

7. In a medium bowl mix together cocoa and boiling water until cocoa dissolves completely. Let cool. Add in buttermilk and vanilla. Mix well.


8. Turn mixture on low and add half the flour mixture and half of the buttermilk mixture. Repeat flour mixture and the buttermilk mixture. Mix until just combined.

9. Make sure to scrape sides and bottom of the bowl to ensure well combined.

10. Spoon batter evenly into lined muffin tins. **Fill no more than 2/3 full.


11. Bake for 15-18 minutes, or until a toothpick comes out clean.

13. Let cool completely before frosting.


**Frosting instructions:

Add all ingredients but the heavy cream to a mixing bowl. Mix on medium speed until all ingredients are incorporated and the frosting is smooth. Add in cream. Mix on high until light and creamy.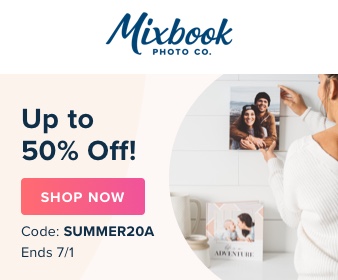 .