Dark Chocolate Cupcakes with Raspberry Frosting!
A moist decadent chocolate cupcake topped with frosting made with fresh raspberry puree!
Hello, sweet friends!
I've been busy over here trying to update my recipe posts, and some of them I've even been changing up a bit just for fun!!
For those who have been following along for since the beginning. You might remember when I made these Decadent Chocolate Cupcakes with Peanut Butter Frosting!!
They were a big hit when I first posted the recipe and still one of Michael's favorites! But as I was updating the post and photos, I decided to AMP them up a bit by changing the boiling water that you add to the cocoa to coffee instead. It's something I've been doing to many of my chocolate recipes for years, and it truly enhances the flavor!!
I also decided to pair a different frosting with these decadent dark chocolate cupcakes. And since Valentine's Day is right around the corner, I chose a favorite of mine. Raspberry Frosting made with fresh raspberry puree!
How to make Dark Chocolate Cupcakes with Raspberry Frosting!
Start by creaming together the butter and sugars in a stand mixing bowl (or hand mix if you don't have one).
Meanwhile, I like to gather all of the other ingredients together. First is the chocolate mixture. That includes the cocoa powder (again I use dark cocoa), hot coffee and vanilla.)
When that mixture cools I then add in buttermilk (If you don't have any you can make your own by adding 1 Tablespoon of vinegar to measured milk).  My dry ingredients are simply flour, baking soda, baking powder, and salt. Now that both dry and wet ingredients are ready, I can add in the eggs to the cream butter and sugar and then alternate between the dry and wet ingredients until everything is just combined.
Speaking of that batter. It's going to be thick. That's perfect. Scoop it into paper liners and fill to about 2/3 full. Trust me. These cupcakes WILL expand so leave plenty of room.
See! What did I tell you! These cupcakes poof up like crazy! (Notice I have one or two that I overfilled just a smidgen! Oh well!
While the cupcakes cool, it's time to create that yummy Raspberry frosting!
For this, we are going to need to whip up a puree. You'll need fresh or frozen raspberries (about 1/2 cup), a Tablespoon of sugar and a Tablespoon of water. TIP: If you're short on time you could also use a store-bought raspberry jam.
Place all three ingredients in a medium saucepan and bring to a boil, stirring constantly. Turn down the heat and begin mashing the raspberries. Let the mixture cook for 2-3 minutes and then remove from heat. Note: The puree will have seeds so if you want a smoother frosting you will need to pour the puree into a sieve to remove them. I skip this step because frankly, I don't mind the seeds, but some do.
Once the puree is done, I let it cool completely before adding it to my frosting. This recipe uses about 1/4 cup so you'll have leftovers for another batch you could freeze, or use on toast or an English muffin! YUM!!!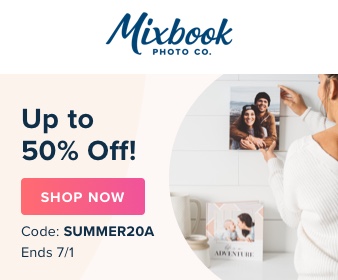 The frosting is as simple as beating together butter and powdered sugar. Adding in the puree and a little cream, and VIOLA!
This raspberry frosting is so light and fruity-but not overpowering. It also goes perfectly with that dark chocolate cupcake! Not too sweet. Just right.
These cupcakes will make the perfect sweet treat for your loved ones on Valentine's Day or any day really!
Here's the recipe!
Dark Chocolate Cupcakes with Raspberry Frosting
Ingredients
Cupcake
3/4

cup

softened butter

2

eggs

2/3

cup

cocoa

2/3

cup

boiling water

or hot coffee***

2

tsp

vanilla

2/3

cup

buttermilk

2 1/4

cup

all-purpose flour

1 1/2

tsp

baking soda

1 1/2

tsp

baking powder

1/8

tsp

salt

3/4

cup

white sugar

3/4

cup

brown sugar
Raspberry Puree
1/2

cup

fresh or frozen raspberries

1

Tablespoon

white sugar

1

Tablespoon

water
Raspberry Frosting
3/4

cup

butter

2 1/4

cup

powdered sugar

1/4

cup

raspberry puree

1

Tablespoon

heavy cream

**more if too thick
Instructions
Preheat oven to 350. Line muffin tines with paper liners or grease. Cream together butter, white sugar, and brown sugar in a large mixing bowl until smooth. Add in eggs one at a time. Combine water and cocoa in a mixing cup. Stir until cocoa dissolves. Add in vanilla. Set aside to cool. Combine flour, salt, baking soda, and baking powder in a separate bowl. Stir buttermilk into the cocoa mixture. Pour wet and dry ingredients alternately into the batter until just combined. Scoop batter into muffin tins (2/3 full). Bake for 15-18 minutes or until a toothpick inserted in the middle of the cupcake comes out clean. Let cool for 2 minutes before removing from the baking tin. Let cool completely on a baking rack before frosting. To make puree: Combine raspberries, water, and sugar into a medium saucepan. Bring to a boil. Lower heat and let cook for 2 minutes. Begin mashing until you have a puree. Cook for 2 minutes more. Remove from the heat and let cool. To make Frosting: Add softened butter to a large mixer. Beat until smooth. Add in powdered sugar and beat until whipped and smooth. Add in puree and cream. Beat until combined. Frost cupcakes.
As you can imagine-these Raspberry Frosted Chocolate Cupcakes have become a favorite of Michael's as well! I'm making another batch for him for Valentine's Day. Shh. Don't tell him!
I hope you enjoy today's recipe!!
You can find more of our recipes here! 
Thank you so much for stopping by!
KEEP IN TOUCH!!