Happy first day of SUMMER ya' all!
Today I am SUPER thrilled to be teaming up with seven AMAZINGLY talented bloggers for another DIY challenge!
This challenge is all beads!
Yes…I said beads!
Okay-so I won't deny I was a bit intimidated (terrified)when Karen from To Work with my Hands first announced that the challenge was creating with beads!
For those of you who follow along-you may have heard me mention a time or two that I'm not exactly a 'crafty' kind of gal. And well, beads have crafty written all over them. Am I right?
But, since I'm always up for a good challenge, I decided to put my 'not so' crafty head to work and come up with something functional and pretty that I could use in my garden!
Unfortunately, after about a week of racking my brain and looking for inspiration, I still hadn't come up with anything!
And then one day, while organizing for a rummage sale, I found this vintage fluted cake pan that I had purchased months ago. It was truly one of those' light bulb' moments when I realized that rusty old tin would make the PERFECT bird feeder in my junk garden.
But before I could put my plan into action, there were a few things I needed to be sure of.
First, since I was going to hang the bird feeder, I needed to make sure it would be sturdy enough to hold both bird feed-and of course, birds!
To calculate the weight of the wire I needed to purchase-I first weighed my cake tin. It weighed in at about a 1/2 pound. I then filled the tin with enough bird feed to cover the bottom. Weigh in-just shy of 2 lbs.
Lastly was those cute little birdies that I hoped would flock to my pretty feeder! Obviously I couldn't just pluck one of them from our backyard to weigh, so I Googled and found that the average bird weighs in at 4 oz! (Who knew they were so tiny!!)
I was pretty certain my vintage tin would hold up-so it was time to gather all of my supplies and create it!
Fluted Cake Tin
Drill
Pliers/Wire cutter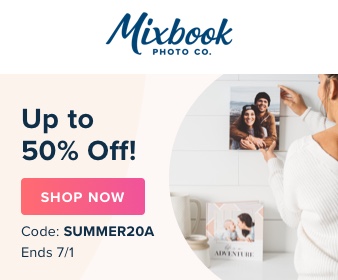 Hook (for hanging)
Tape ( I used electrical tape because it was all I had on hand)
Crimp Tabs
Step One in putting my bird feeder together was drilling the holes for hanging. To ensure the tin hung evenly, I counted each flute and divided by 3-(which ended up being every 8 flutes), and marked the spot with a piece of tape. Then I drilled the holes-making sure not to apply too much pressure.
After I had checked out the location of where I would hang the bird feeder-and how low I wanted it to hang, it was time to measure the wire. I needed (3) 3′ pieces.
Once I had my three strands of wire cut-it was time to string my anchor bead. I did this by stringing the wire through each hole, leaving about two inches on the outside. I chose one of the larger beads as an anchor, and after placing that on the string, I crimped it to keep it in place.
The next step was probably the most challenging for me! Anyone who knows me knows I can't sit in one place for very long. Unfortunately, stringing beads DOES require sitting(and for this old gal-glasses)-so I ended up doing this step over a three night period-while watching Fixer Upper re-runs. *** Note I made all three strands exactly alike-but you can switch it up however you wish.
Once I had strung all of the beads-I crimped each end-tied the three strands together, and crimped it once more for good measure!
The last step was simply creating a secured loop for hanging!
I found the perfect place to hang my bejeweled feeder in our back yard! Now hubby and I can watch the birds feed from our kitchen window-or while we sit on the deck!
Later this summer I will probably put bird feed in as I had originally planned-but for right now-the orioles are just loving the sweet treats I set out for them! (As of writing this post I've seen six-but before I can grab my camera they are gone!)
Now I'm passing the challenge on to YOU! What would you create with beads?
For more inspiration-don't forget to click on the links below-and see what AMAZING creations the other gals did with their beads!
Happy SUMMER!
Blessings and hugs,