Cranberry-Sauerkraut Meatballs
Homemade meatballs slow-cooked in a tangy-sweet & spicy sauce make the perfect appetizer for the holidays!
Hello, sweet friends!
Let me start this post by saying that I am NOT a fan of sauerkraut.
Now that I've admitted that little tidbit let me also say that when I first ate these absolutely incredible meatballs, I had NO idea there was sauerkraut in them!
That's saying, something friends. Because, well, I'm a VERY picky eater.  When I first eat something new, I'm like one of those detectives on a murder mystery show. I ask a lot of questions!  I poke and sniff and ask even more questions until I know EXACTLY what it is I'm about to put in my mouth.
The family friend who had brought the meatballs to our gathering was smart enough to know I wouldn't even TRY her meatballs if I had any clue there was sauerkraut in them.
A sneaky move I know, but I'm so darn glad she was!
Because I'm here to tell you all that YOU won't know it's in there either, nor will any of your family and friends!
They really are perfection and each ingredient(including the sauerkraut) adds another level of flavor that brings these meatballs over the top!
So let's get started.
First, we need the meatballs!!
If you're pressed for time you can certainly buy a bag of meatballs. No judgment here. Been there done that plenty of times!
Whenever I have time, I always like to make my own homemade meatballs. My recipe is basic-ground beef, pork sausage, bread crumbs, eggs, and seasonings. Nothing fancy.
This recipe makes about 28 good-sized meatballs.
You will also need Cranberry sauce ( you can also use homemade or canned), brown sugar, chili sauce, and yes, a whole darn can of sauerkraut!
Mix those four ingredients all together and pour them over the meatballs that you've placed in your slow cooker. Turn it on low and slow and walk away!
Super Easy, right?!
Most importantly, SUPER delicious!
These tangy meatballs have the perfect combination of sweet and heat!
You can serve them as an appetizer or alongside sweet potato fries or mashed potatoes!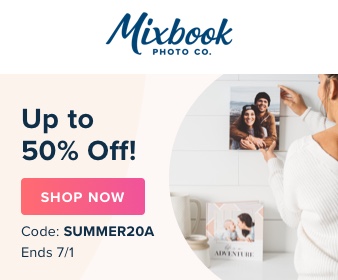 Either way, your family and friends are going to love them!
Here is the full recipe!
Cranberry Sauerkraut Meatballs
Moist-Homemade meatballs slow-cooked in a tangy cranberry-sauerkraut sauce.
Cook Time
4
hours
30
minutes
Ingredients
1 1/2

lbs

ground beef

1/2

lb

ground pork

2

eggs

1

cup

bread crumbs

1

tsp

garlic powder

1/2

tsp

salt

1/2

tsp

ground black pepper

1

14 oz can

Whole cranberry sauce

1

12 oz bottle

chili sauce

1

14 oz can

sauerkraut

3/4

cup

brown sugar
Instructions
Combine ground beef and pork in a large mixing bowl. Beat eggs and add to the meat mixture. Add in breadcrumbs and seasonings. Mix until all is combined. Use a two-tablespoon cookie scoop to create meatballs. Place each on a cookie sheet lined with parchment paper. Bake for 30 minutes. Remove meatballs from the oven and add to a 4-quart slow cooker. Combine cranberry sauce, sauerkraut, brown sugar, and chili sauce. Mix well. Pour over the meatballs. Turn slow cooker on low and set for 4 hours. Serve immediately. Makes 28-30 meatballs
If you like this recipe for Cranberry-Sauerkraut Meatballs don't forget to pin!
SHOP THIS RECIPE!
(Affiliate links are provided for your convenience. You can read our full disclosure here!)
You might like these cranberry recipes too!!
Looking for something else? Check out all of our recipes here!
Thank you so much for stopping by!
Have a FABULOUS Wednesday!