Chocolate Cherry Bundt Cake
A Moist chocolate cake with cherry filling and a chocolate ganache frosting!
As a teen, I was a 'head in the clouds'-hopeless romantic.  I believed in fairytale romances, love at first sight, and happily ever after.
Of course, I'm older (MUCH) and wiser now. I realize Prince Charming is just a character in a Disney movie and that it takes more to melt my heart than just a look.
But I do still believe in happily ever after.
And I believe in love.
Not the 'perfect' kind that you see on the Hallmark channel.
Because love isn't perfect.
Love is simple.
Love is the little things…
Everyday things.
Like when your ever so thoughtful hubby offers to do the tall stack of dirty dishes from dinner because he knows you've had a  rough day.
Or when the last thing you want to do is laugh,  but he makes it happen, because he's kind of magic that way.
Love is knowing what your sweetie wants, even before they do.
Love is chocolate cake and cherry pie filling.
A little bit tart and a whole lot of sweet.
I know I don't say it near enough-but I truly feel blessed to have my hubby.  He's one of the most compassionate, understanding, and hilarious men that I have ever known.
And after almost five years of marriage-he's still my best friend, most trusted confidant, and the love of my life.  And more importantly-he shares the same DEEP adoration for chocolate…..and cherries that I do.
So I thought I would make hubby something special this Valentine's day.  Something from my heart…..something homemade.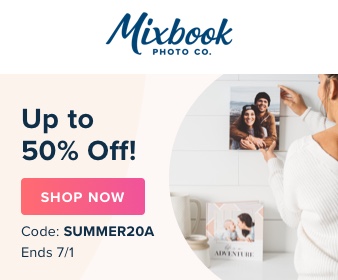 And I ask you?  What could be more special than a decadent chocolate cake filled with more chocolate plump sweet cherries and covered with even MORE chocolate?
Nothing I tell you.  Nothing!
Okay well, there is something.  It's a bundt cake and even though it was SUPER easy to make those special folks in your life will think you spent hours making it!  But don't worry.  It will be our secret!
I bet you even have all of the ingredients. Like flour, sugar, and cocoa powder.
And eggs and oil and vanilla too!!
Don't forget that cherry pie filling. If you're like me you probably have one leftover from holiday baking.
Isn't ganache difficult to make?
NO! It's so EASY. It's just chocolate and cream. All you need to remember is to 'slowly' heat the chocolate. Not too hot or it will separate or worse, burn. So I just place it in a bowl over a saucepan half full of water. (A makeshift double boiler) and slowly let it heat until just melted. Then I add my cream and whisk it until smooth and blended!
Here's the full recipe!
Chocolate-Cherry Bundt Cake
A decadent chocolate cake filled with plump sweet cherries and even more chocolate!
Ingredients
Cake
2 1/4

cup

all-purpose flour

1

tsp

salt

1 1/2

tsp

baking soda

1

cup

white sugar

1/2

cup

unsweetened cocoa powder

1

cup

water

3

eggs

1/3

cup

vegetable oil

1 1/2

tsp

vanilla

1

21 oz can

cherry pie filling

1/2

cup

dark chocolate chips
Glaze
1/2

cup

dark chocolate chips

1/3

cup

heavy cream
Instructions
For cake:

Preheat the oven to 350. Grease and flour a bundt pan well. Set aside. In a large mixing bowl, combine all dry ingredients for the cake. Mix well. Add water, eggs, oil, and vanilla. Mix until all ingredients are incorporated. Stir in half of the cherry filling. Pour half of the batter into bundt pan. Spoon remaining cherry filling and 1/2 cup of dark chocolate chips over the batter. Pour remaining batter over filling and chips. Bake in the oven for 45 minutes, or until a toothpick inserted comes clean. Allow the cake to cool completely before removing from pan.

For Ganache: Place chocolate chips in a heat-safe bowl. Heat over a slow simmering saucepan until chocolate melts. Remove from heat and pour in the cream. Mix well until smooth.

Pour glaze over the top of cake.12 servings
I hope you enjoy this recipe for Chocolate Cherry Bundt Cake! If you do try it we'd love for you leave us a comment!
I'll be back tomorrow with more homemade Valentine's inspiration-for those 'last minute' gifts ideas!
Blessings and hugs,
I'll be linking up to these amazing parties-so stop on over and be inspired!
Rooted in Thyme
Romantic Home
DIY-Vintage Chic
Made from Pinterest
Pinworthy Projects Link up Party
Best of the Weekend
The Charm of Home
Pierced Past Times
What to do Weekends
Reasons to skip the Housework