Chocolate Angel Food Cake
A store-bought cake mix amped up!
Summer is finally here!
It's time for back yard barbecues, family gatherings, potlucks, and just hanging out with friends!
No stress-quick and easy- meals will be a MUST for me this summer, as we have much to do both on the inside and outside of our house, and when we do get a moment of free time, as much as I LOVE cooking and baking-the the last place I want to be in the summer is in the kitchen!
So I plan to do a lot of healthy meals on the grill, along with plenty of fresh salads and veggies and yes, every once in awhile, dessert!
And today I'm sharing with you all one of the easiest and most versatile desserts EVER!
And here is the best part! This dessert only requires 3 main ingredients. A box of angel food cake mix-cocoa powder and water!!! Now, how easy is that? All you have to do is follow the directions for the cake mix-add in the cocoa powder and bake the cake!
Once the cake is baked you could serve it alone, with ice cream, fresh berries and whipped cream or…
You could take this already yummy cake and drizzle a bit of this yummy ganache over the top and make your guests think you slaved all day in the kitchen!
But just between us, the ganache is so easy to make you won't even mind the extra step to bring this cake OVER THE TOP!
Of course, it's entirely up to you. But when it comes to chocolate in this house…
Well, let's just say neither one of us has much willpower.
So I try and limit myself to just one slice. But trust me,  I don't ever have to worry about this cake going to waste!
I've brought it to many a potluck and the only thing I brought home was a cake stand full of crumbs.
Here's the recipe!
Chocolate Angel Food Cake with Ganache Glaze
A light-airy cake with just a hint of chocolate-covered in a blissfully decadent ganache!
Ingredients
Cake
1

14.5-16 oz

Angel Food Cake mix

1/2

cup

unsweetened cocoa

1 1/4

cup

water

or according to pkg instructions.
Ganache
3

Tablespoons

cocoa powder

2

Tablespoons

melted butter

1

tsp

vanilla

2-3

Tablespoons

milk or cream

1 1/2

cups

powdered sugar
Instructions
Preheat oven to 350.

For the Cake Combine cake mix and cocoa in a large mixing bowl. Add water. Beat for 1 minute on low, until just combined. Beat for 1 minute more on medium speed. Pour batter into an ungreased tube pan. Bake according to the package instructions. (About 40-45 min)

Remove pan from the oven and tip upside over a glass bottle to cool. Allow the cake to cool completely.

To remove the cake from pan-gently run a knife around the side and center of the cake to release. Tip cake pan over onto a serving plate and gently tap the bottom.

For the Ganache: Warm the cream and butter in a medium saucepan over low heat. Whisk in the powdered sugar and cocoa powder until smooth. Remove from the heat and add vanilla. Mix well.

Drizzle ganache over cake and serve with fresh berries. 12 servings
I would definitely recommend this scrumptious Chocolate Angel Food Cake for any summer gathering!
That is if you can get it out the door without your kids, significant other-or YOU, stealing a nibble!
What is your favorite dish to bring to a potluck or family gathering?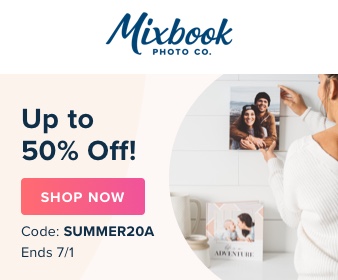 Wishing you a FABULOUS rest of your week-filled with fun, family, friends, and chocolate cake!
You can find all more of our recipes here!