Butternut Squash Soup
A rich squash soup filled with savory herbs and fresh veggies.
Hello, sweet friends!
I don't know about where you all live, but the weather around here has been crazy weird!
One day it's 40 degrees and drizzling and the next it's 85 and humid?
It's kind of hard to get into the fall soup spirit when it's hot outside, but that's exactly what I've been in.
Rain or shine. Hot or cold. I just LOVE soup!
And today's recipe is definitely on the top 5 list of my favorites!
Why? Well, because it's made with my FAVORITE squash!
Oh my goodness, friends! I could seriously eat a whole butternut squash all by myself!
It's SOOOO good! Especially when you roast them up in the oven with a bit of butter and brown sugar. Oh okay…a LOT of butter and a bit of brown sugar! LOL!
But we don't need either for this soup!! All we need to roast up that beautiful squash is a bit of olive oil. (I save the salt and pepper for the soup.)
And while the squash is roasting, I cut up even more veggies.
Like celery, onion, and carrots. I just roughly chop them and then they go in a big pot or dutch oven.
Gourmet chef's call this a mirepoix. I just call it yumminess. Which is why so many of my savory dishes start with this veggie combo. For this recipe, I add in a bit of thyme just before the veggies start to get tender.
Sidenote: I LOVE how the smell of thyme fills our entire kitchen the moment it hits the hot pan!
Once the veggies and thyme have simmered a few more minutes, the squash should be done. It will still be al dente' but that's okay! Because the squash goes in that big pot too, along with some sage (fresh if you have it) and chicken broth. At this point, you can add salt and pepper and whatever other seasonings your heart desires.
Me? I don't want to take away the flavor of that beautiful squash so I try and keep things simple.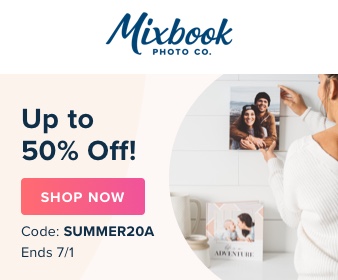 Speaking of simple.
Michael bought me this immersion blender for Christmas last year! Oh my goodness, friends! This glorious piece of technology makes blending this soup SO easy! But of course, if you don't have one you can scoop the contents of your soup pot into a regular blender and basically puree it to the consistency you like.
I like my Butternut Squash soup smooth, so I get that immersion blender going and within minutes all the veggies are pulverized and the soup is thick and ready for one last step!
Cream! Now, this step is optional. So don't feel like you have to add it if you are watching calories or are dairy-free. I add about 1/4-to 1/2 cup just to add a bit more richness.
You could also add a bit more thyme when you serve the soup or a dollop of sour cream or creme fraiche.
However you serve it up, I promise your guests (and family) are going to LOVE it!
Never mind that it is SO good for you too!
This soup goes perfectly with pork, chicken and even fish as the main course!
The best part is if you have leftovers (I usually never do) this soup actually freezes quite well!
Here is the full recipe!
Butternut Squash Soup
A rich creamy butternut squash soup filled with savory herbs and fresh veggies.
Ingredients
1

medium⅓

Butternut Squash

cut, peeled and diced

1

Tablespoon

olive oil

1

medium

onion

diced

1

medium

carrot

diced

2

stalks

celery

diced

1

Tablespoon

Thyme

1

teaspoon

sage

1/2

tsp

salt

1/2

tsp

black pepper

1

Tablespoon

olive oil

1

Tablespoon

butter

4

cups

chicken broth

Low Sodium

1/2

cup

heavy cream
Instructions
Preheat oven to 400. Place squash on a baking sheet and drizzle with 1 Tablespoon of olive oil. Bake for 25 minutes. Meanwhile, add 1 Tablespoon olive oil and butter, celery, carrots, and onion to a dutch oven or large saucepan. Saute over medium heat for 3 minutes. Add in thyme. Cook for 2 minutes. Add in squash, sage, salt, pepper, and chicken broth. Simmer on medium-low heat for 10-15 minutes or until veggies are tender. Remove the soup from the heat and blend until smooth with either an immersion blender or regular blender. ***Caution soup is hot so if using a regular blender do not fill to the top. When the soup is the consistency you desire add the heavy cream. Stir until blended. Serve with sour cream, creme fraiche and a sprinkle of fresh thyme.
Serve this delicious and healthy butternut squash soup as a light lunch or appetizer with a slice of crusty bread!
I hope you enjoy today's recipe!
You might also like these soup recipes!
You can find all of our recipes here!
SHOP THIS POST!
(Affiliate links are provided for your convenience. This blog may earn a small commission if you make a purchase but at no additional charge to you. See our full disclosure here.)
Thank you so much for stopping by!