Blueberry Rhubarb Pie
The perfect combination of tart and sweet and buttery-flaking crusts
I was blessed once again this year with a bumper crop of rhubarb and because I'm a waste not want not kind of gal I'm trying to find as many ways as I can to use this wonderful bounty!
Now that our kitchen demo is complete and most of the mess is gone I'm taking it over to bake one of my FAVE pies!
Blueberry-Rhubarb!
Now, of course, I also love Strawberry-Rhubarb pie, but it's not strawberry season here yet, so I will have to wait a bit on that.
And just plain ole' Rhubarb pie is great too-except there really isn't anything plain about it because it has a wonderful fluffy meringue and a tart-yet slightly sweet filling.
But Blueberry-Rhubarb? Well, that's a pie unto itself!
The first thing you will need is a yummy pie crust. Actually TWO of them. I use Ree from Pioneer Woman's recipe. It's amazing!  So much so that I replaced it with my mom's full proof pie crust recipe years ago and never went back. My mom didn't like that very much until she tried my pie. Now she agrees! It's the bomb! You can find the recipe here. 
.Next comes the rhubarb. I try and take most of the skin off if possible just because it gets kind of stringy when it cooks up and I'm not a fan.
Once you combine the rhubarb, blueberries, some sugar (not a lot) cornstarch (to thicken the juices) a bit of cinnamon (love cinnamon with rhubarb) 🙂 and lemon juice in a big bowl, pour it all into the 1st pie shell. I like to use a deep dish pie shell because there's plenty of fruit!
And you will soon find that out after you cut into it and each piece is overflowing with all that yummy goodness.
I like to call this a 'rustic' pie because frankly there is no getting around a little bit of messy before you take your first bite. But who minds a little messy when you have a mouthful bursting with juicy blueberries, a buttery crust and that zip of tartness from the rhubarb.
I sure don't.
I just know this pie is going to become one of your early summer favorites!
Here's the recipe!
Blueberry-Rhubarb Pie
A two- crust pie filled with sweet berries and tart rhubarb.
Ingredients
2

9"

unbaked pie crusts

Ree Drummond's Recipe for Perfect Pie Crust

2 1/2

cups

rhubarb

diced

1 1/2

cups

blueberries

1/2

cup

white sugar

3

Tablespoons

cornstarch

1

Tablespoon

lemon juice

1

tsp

cinnamon

1

Tablespoon

butter

1

egg white

beaten

1

tsp

white sugar
Instructions
Preheat oven to 375. Place one of the pie crusts into the bottom of a deep dish pie plate. Set aside. Combine rhubarb, blueberries, 1/2 cup sugar, cornstarch, lemon juice and cinnamon in a large mixing bowl. Stir until all is combined. Pour mixture over the bottom crust. Spread mixture out until level. Dot mixture with butter. Place top crust over the second crimping the top behind the bottom as you go. Brush top crust with egg white and sprinkle a teaspoon of sugar over. Bake for 40-45 minutes or until pie crust is golden brown and filling is bubbling. Remove from the oven and allow to cool completely.
Check out more of my rhubarb recipes here. And don't forget to PIN this recipe for Blueberry Rhubarb Pie to your dessert to try board!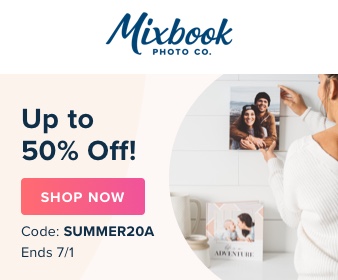 What are some of your favorite early summer desserts?
You either love rhubarb or you don't. Are you a fan?
Let me know in the comments or send me an email at cdscountryliving@gmail.com