Blueberry Banana Bread
A hearty quick bread filled with bananas, blueberries& oatmeal, and topped with sliced almonds!
Hello, sweet friends!
Okay, so I've never been a fan of Mondays.
Don't get me wrong. I don't blame the day, just the timing of where it falls in the week.
Like at the beginning.
Right after Sunday. And Saturday.
Day's I would prefer never ended.
Whereas most Mondays can't end soon enough.
But I decided this year to be more positive and that includes giving Mondays a chance.
And I'm so glad I did because this past Monday rocked!!!
I made a new friend, had a productive Dr's appointment, joined a health club, and found blueberries on sale at our local market!!!
But the rewards that Monday had to offer didn't stop there! Because I came home and later found a recipe in a box in our attic that I thought was lost for good!
The recipe was for this SUPER YUMMY Blueberry Banana Bread! I remember when I found it in a cookbook years ago, I couldn't wait to write it down and try it. Who would have thought to combine blueberries and bananas?
Not me. But they are PERFECT together!
Of course, I made a few adjustments to the recipe over the years. Like the addition of cinnamon in the batter. Along with topping each loaf with a handful of sliced almonds.
Eating a slice (or two) is like eating a hearty bowl of overnight oatmeal. Because yes, this bread has oatmeal in it too!
Which makes it slightly heavier than most quick bread, but by no means TOO heavy!!
In fact, a slice of this super moist bread is just right for breakfast. Or serve it at your next brunch alongside one of your favorite egg dishes!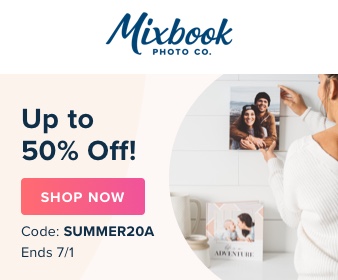 Tips on making blueberry banana bread
Since this quick bread is a bit heavier than most, I like to "lighten" things up a bit by sifting the flour and baking powder first before combining all the remaining dry ingredients.
I also 'fluff' up the wet ingredients (oil, eggs, and mashed bananas) by gently whisking them together.
Spoon a bit of the dry ingredients over the blueberries and stir gently before adding to the batter. Just so all those juicy berries are evenly dispursed into each delicious slice!
If you don't like almonds you could certainly switch them out for walnuts (perfect with bananas) or omit the nuts entirely.
Here's the full recipe!!!
Blueberry Banana Bread
A hearty quick bread filled with blueberries, bananas, & oatmeal and topped with sliced almonds.
Total Time
1
hour
15
minutes
Ingredients
3

cups

all-purpose flour

1 1/3

cups

white sugar

4

teaspoons

baking powder

1

teaspoon

salt

1 1/2

cups

quick-cooking oats

2/3

cup

canola oil

4

eggs

2

cups

mashed ripe bananas

2

cups

blueberries

1/2

cup

sliced almonds

optional
Instructions
Preheat oven to 350. Grease the bottoms of two 8x4x3 inch pans. Sift flour and baking powder into a large mixing bowl. Add sugar, salt, and quick oats. Stir until combined. Place blueberries in a small bowl. Spoon a Tablespoon of dry ingredients over the blueberries to coat. Set aside. Whisk together eggs, oil and mashed bananas in a large mixing bowl. Slowly add in dry ingredients. Stir until just combined. Fold in blueberries. Pour batter into the greased pans. Sprinkle almonds over the top of each. Bake for 60 minutes or until a toothpick inserted in the loaves comes out clean. Remove the loaves from the oven and allow to cool in the pan for 10 minutes. Gently remove the loaves from the pans and allow to cool completely before storing in an airtight container or wrap.
I hope you enjoy this recipe for Blueberry Banana Bread! And I hope if you're not a fan of Mondays you change your mind and give them a chance!!
Every day may not be a good day but there is good in every day!!!
Looking for more quick bread recipes?
You can find all of our recipes here!!
Thanks so much for stopping by!
Have a FABULOUS day!