Best Every Breakfast Pizza
A quick and easy semi-homemade breakfast that your family will love!
Hello, everyone!
I know it's been a while since my last post, but no worries, I'm still here.
We've just been SUPER busy with the three-room reno's and trying to shovel ourselves out of the over 20+ feet of snow we've gotten in the past two weeks!
But I'm back today and boy do I have a scrumptious and easy recipe for you to try this weekend!
This recipe is definitely one of my go-to dishes for our Sunday Brunch, and there are two good reasons for that.
Breakfast
and Pizza!
I mean what's not to love about that?
Like any pizza, this breakfast version is so versatile that you can choose any topping that you want. Bacon, mushrooms, pepper jack cheese, you name it. But my favorites include breakfast sausage, onion, peppers, cheddar, and Italian cheese and let's not forget my favorite breakfast food… hashbrowns!
Now of course, if you're short on time or have them on hand you can certainly use frozen.
But even though it does take a few extra steps and time, I really do prefer fresh hashbrowns.
You will need a cup of hashbrowns for this recipe and one large potato will do. I simply shred it up and then to ensure the hashbrowns get crispy and don't turn brown, I soak the shredded potato in water for about 30 minutes.  Then I pour the shredded potato mixture into a pot of boiling water to simmer on medium heat for 3 minutes.
Once I've strained the shredded potato, I spread it out between sheets of paper towel and press out as much of the moisture as I possibly can.
I usually place them on a tray or plate at this point and put them in the freezer while I brown the sausage, peppers, and onions, and spread the crust out onto a sheet pan.
And that crust? Well, it's just a store-bought can of crescent rolls. I use just one can because our family prefers a thinner crust but you could use two for a thicker one.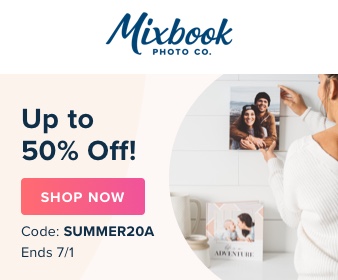 Once you have the crust in place it's time to add on all of the yummy toppings and bake!
This recipe is really so easy to whip up!  Whenever I do I always ask myself why I only make it for Sunday brunch? It would be the perfect breakfast for any day of the week, and heck, if you're like me, why just have it for breakfast?
Lunch? Dinner?
Yes, please!
Here is the recipe!
Breakfast Pizza
A thin and flaky crust pizza topped with your favorite breakfast foods!
Ingredients
1

8 oz can

crescent rolls

1

10 oz

pkg of pork sausage

1/4

cup

peppers

diced

1/4

cup

onion

diced

1

cup

shredded hash browns

frozen or fresh*

1

cup

shredded cheddar cheese

6

eggs

1/2

cup

milk

1/4

tsp

salt

1/4

tsp

pepper

1

tsp

parsley

1

tsp

garlic powder

1/2

cup

grated mozzarella or Parmesan cheese
Instructions
Preheat oven to 375.

 *If using fresh hashbrowns-Shred 1 large potato and place in a medium bowl filled with cold water. Let soak for at least 30 minutes. Then pour 3 cups of water into a medium saucepan. Bring to a boil. Pour potato mixture in and boil on low heat for 3 min. Drain in a strainer. Place shredded potato between layers of paper towel and press out as much water as possible. Place on a plate or tray and put in the freezer until ready to use.

 Brown sausage in a medium frying pan. Remove with a slotted spoon onto a paper towel-lined plate. 

Saute the onion and peppers in the same pan for 2-3 minutes or until tender. 

Beat together eggs and milk in a medium mixing bowl. Add parsley, garlic powder, and salt and pepper. Mix well. 

Remove crescent rolls from the can and spread out evenly onto an ungreased 9x13 baking sheet.

 Crumble the sausage over the crust. Spread the onions and peppers evenly over the sausage. Sprinkle the hashbrowns over the top and then cheddar cheese over the hashbrowns. Pour the egg mixture over top of all. Sprinkle with Parmesan or Italian cheese and bake for 25-30 minutes or until golden brown. 
I hope you all have a fab weekend!! I'm planning to stay indoors and paint and hang drywall!
How about you?