Bacon Cheddar Puffs!
Light and fluffy puffs filled with crispy bacon and creamy white cheddar.
Are you ready for some football?
Okay, so Superbowl Sunday isn't for a couple of weeks.
But I'm ready for it NOW!
Not that I'm a huge football fan.
Cause I'm not.
I can barely stay awake during one in the regular season.
But I can for Superbowl. Because for me, it's all about the commercials.
And food!
Lots and lots of FOOD!
In our house, it's all about finger foods come Super bowl time!
Like these golden puffs of yumminess.
Filled with crispy bacon and creamy cheddar cheese! I mean what can be better than that?
Do I have to use cheddar cheese?
Nope! You can use whatever cheese your heart and tummy desire. Pepper Jack, Mozzarella, and Gruyere are delicious too!!!
You can even swap out the bacon for ham, Italian sausage, or turkey if you prefer! But why would you want to?
It's so darn tasty and adds just the right about of salty goodness to make these puffs as lip-smacking as they look! TIP: I place my bacon on a rack on my cookie sheet and bake it at 425 for about 15-20 minutes. So much easier and less messy too!
how to make bacon cheddar puffs
To start with you're going to add one cup of water and 1/4 cup (half a stick) of butter to a medium saucepan. Once the butter has melted and the water is just starting to come to a boil your going to add a cup of flour. And you're going to stir that flour into the water and butter REAL good until it forms a ball and separates from the side of the pan. Then you're going to let that ball of dough cook for just a minute to cook out some of that flour taste.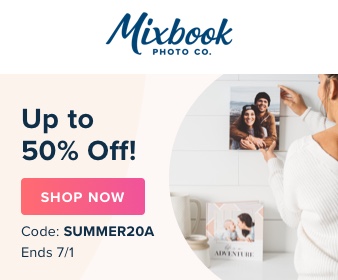 It's going to look like this! Can you believe that makes these?
It does. Trust me on this. Okay. So you have your ball of HOT dough. And I mean it's going to be REALLY REALLY hot so you're going to want to cool it down just a bit.
So scoop it up and put it in your stand mixer. If you don't have one that's okay. Get out your hand mixer cause you're going to need to mix in 4 eggs. One at a time. (THIS IS IMPORTANT) and only mix until each egg is just incorporated. The dough needs to be slightly warm for this but NOT hot! Or you're going to have cooked eggs in your dough and that's just not a good thing at all!
Once you've mixed in the eggs your dough is going to be wet and gooey. That's okay. It's time for some seasoning. I added in garlic powder and onion powder, along with some salt(not much because the bacon and cheese are salty enough) and pepper. You could also add in chives, onion, parsley, again whatever your tummy desires.  Now it's time to add in that cheese and bacon I was talking about. The cheese will thicken up the dough a bit and make it easier to scoop onto a parchment-lined (or greased cookie sheet.) TIP: I use a Tablespoon to scoop the dough. You could also use a small ice cream scoop!
Once in the oven magic begins to happen! That water in the dough begins to steam and it causes the dough to puff up. And each puff gets super moist on the inside and golden and crispy on the outside!
You're definitely going to want to serve these puffs immediately out of the oven!
But they do freeze really well so if you want to make them ahead before the game you sure can! Just place them in a 350-degree oven and warm them through before serving!
Here is the full recipe!
Bacon Cheddar Puffs
Light and fluffy dough puffs filled with crispy bacon and creamy cheddar.
Ingredients
1

cup

water

1/4

cup

butter

1

cup

flour

4

eggs

1

cup

white cheddar

shredded

6

slices

bacon

cooked and crumbled

1

teaspoon

garlic powder

1/2

teaspoon

onion powder
Instructions
Preheat oven to 375. Cook bacon until crisp. ( I bake in the oven ahead of time.) Set aside to cool. Combine water and butter in a medium saucepan. Bring to a boil and melt butter. Add in the flour. Stir vigorously until the mixture forms a ball and separates from the side of the pan. Lower heat and cook for 1 minute. Remove dough from the pan and place it in a stand mixer or another bowl. Allow the dough to cool slightly. Slowly Beat in eggs one at a time and until each is just incorporated. Do not overmix. Fold in garlic and onion powder. Crumble the bacon and fold that and the cheese into the dough. Using a Tablespoon scoop dough onto a parchment-lined or greased baking sheet. Bake for 28 minutes or until golden brown. Serve immediately. (Can be frozen for up to 3 months.)
I hope you enjoy my Bacon Cheddar Puff recipe!
And I hope you enjoy the game! GO, TEAM! (I know. I know. It's the Chiefs and 49'er's.)  Right?
But I'm still watching just for the commercials. And the half time show.
Oh yes. And food!
Looking for more appetizers?
Find more of our recipes here!
Keep in touch!