Apple Streusel Muffins with Vanilla Glaze
A moist apple muffin with a crumble topping and a drizzle of vanilla glaze
Did you know that you can turn any quick bread recipe into muffins?
Yes?
Oh good!
That means I won.
The little disagreement between my mother and me that is.
You see she didn't believe me when I told her you could.
Of course, once she bit into one of these SUPER moist and yummy muffins, I really don't think she cared.
But I do. Because that's the kind of baking geek I am.
So for those of you like my sweet mommy who didn't know.
The answer is yes. You can turn pretty much any quick bread recipe into muffins.
As long as you do two things!
One-You'll need to increase the oven temp. That means if the recipe for your quick bread calls for a 325-degree oven, you'll need to up the temp to around 375.
Two-You'll need to decrease the baking time. Again most quick bread has about a 1-hour baking time-whereas you'll just need to bake your muffins for no more than 15-20 minutes. (It all depends on how much you fill your muffin tins).
So why all the facts on turning bread into muffins in today's post?
Well, because this recipe for Apple Streusel Muffins actually started out being Apple Stresuel Bread.
And I made it as such for quite a few years. Until one day(before I knew you could turn bread into muffins), I was looking for an apple muffin recipe in all the many cookbooks I've collected.
Unfortunately, I didn't find many recipes for just plain old apple muffins and when I did find one, the recipe called for an ingredient I didn't have in my pantry or refrigerator.
So what's a gal to do?
Improvise. This is exactly what I did when I decided to turn my tried and true apple bread recipe into these delicious muffins!
There really isn't much to the bread after all. Just some butter and sugar. Eggs. I mean how difficult could it be to make muffins instead of bread?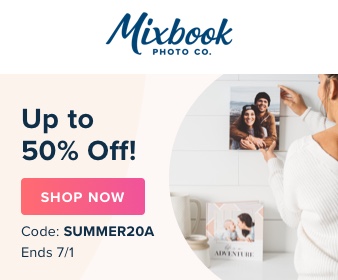 Except back then there wasn't any Google to ask if it was okay to do. Or if I needed to change anything to do it. It was all trial and error. Which is okay, because that's really the only way you can learn something the right way. To try. And to error. And to try all over again.
So I mixed up the dry ingredients. Flour, baking soda, and powder, lots of cinnamon and nutmeg. Yum. And I mixed it in with the wet ingredients just like the recipe called for.
Then I added in the big chunks of apple…
Filled the muffin tins up and sprinkled it with all that buttery luscious streusel. And off to the oven, they went. Of course, as I said, that was before I knew that the temperature should be different. And the baking time.
That was a long time ago, so I don't have a photo of how those poor muffins turned out.
But let's just say they weren't as pretty as the ones I made the other day for my mom.
In fact, there really was no comparison. Not that first time, or the second, or even the third time I tried. But I didn't give up.
And by the fourth or fifth time, things started coming together. And that's when I went all baking geekster and started turning all the quick bread recipes I had into muffins!
But not until after I'd perfected this one. Which I did by adding just a bit of vanilla glaze over top of that buttery streusel.
I mean how can you go wrong?  A warm apple and nut-filled muffin topped with a buttery crumble and drizzled in a sweet and creamy vanilla glaze?
Yes, please!
Here's the full recipe! I just know you're going to want to try it!
Apple Streusel Muffins with Vanilla Glaze
An apple and nut-filled muffin topped with a buttery crumble and vanilla glaze
Ingredients
1/2

cup

butter

softened

1

cup

white sugar

2

eggs

beaten

2

cups

flour

1

cup

apple

diced

1

tsp

baking powder

1

tsp

baking soda

1

tsp

cinnamon

1/2

tspq

nutmeg

1/4

cup

walnuts

chopped

1 1/2

Tablespoons

sour cream
Streusel Topping
1/2

cup

brown sugar

1/3

cup

flour

1/4

cup

butter

1/2

tsp

cinnamon
Vanilla Glaze
1

cup

confectioners sugar

2

Tablespoons

half and half

1/2

tsp

vanilla
Instructions
Preheat oven to 375. Line muffin tins with paper liners. Set aside. Cream together butter and sugar in a large mixing bowl. Add eggs and sour cream. Mix until combined. Add in dry ingredients. Mix until just incorporated. Fold in nuts and apples. Spoon batter into muffin tins. (3/4) full. Meanwhile, combine ingredients for streusel in a medium mixing bowl. Sprinkle the streusel over the muffins. Bake for 20 minutes or until tops are golden brown and a toothpick inserted comes out clean. Allow muffins to cool in the pan for 3-5 minutes before placing on a cooling rack. Meanwhile, whisk together glaze ingredients and drizzle over muffins. Store in an airtight container.
Looking for more yummy muffin recipes?
SHOP THIS POST!
(Affiliate Links are provided for your convenience. You can find our full disclosure here!)
Don't forget to pin for later!
I hope today's post for Apple Streusel Muffins with Vanilla Glaze inspires you to never give up when it comes to creating delicious recipes.
Make them your own. Try. Try. And try again until they are just right for YOU!
Happy Baking!