A Simple Fall Dinner Party Menu and Tablescape + Free Printable!
Michael and I were so busy with home projects this past summer that we really haven't taken the time to enjoy time with our friends much.
Well, that's about to change this weekend.
At least with two of them anyway!
Yes, we are having our first dinner party in quite some time and I have to say I'm pretty pumped up about this one!
And today I'm going to share all the detail with you!!!
So let's get started.
Since this gathering is just for four, I decided to go simple and informal for both the menu and the tablescape.
First the menu. (Note I'll be sharing this free 'fill in" printable later in the post)!
To start with I chose a refreshing and VERY fall-like cocktail that we can all sip on while we catch up before dinner.
Every two-three years Michael and I make a batch of our very own Apple Pie Moonshine. It's amazing on the rocks with a cinnamon stick stirrer, but it can be a bit potent all by itself. So to tone it down I created a spritzer by adding club soda (you could also use 7-UP or Sprite). For a non-alcoholic version, use Apple Cider instead of the Apple Pie moonshine. 
I LOVE a good salad as the first course for dinner, but this time of year I'm all about the SOUP!
One of our favorite fall soup recipes is this Butternut Squash soup! It's so easy to make and the best part is you can make it ahead of time and just keep it warm in a crockpot. Serve it with a big crusty piece of bread and a dollop of creme fraiche and you've got a meal!
Of course, ours won't be finished at the soup course.
But I chose a somewhat light main course and all of the recipes are quick and easy so I won't be spending all my time in the kitchen!
I'll be sharing all the recipes on my menu in upcoming posts and I guarantee you don't want to miss them!!!
My herb-crusted roast is so juicy and tender and goes perfectly with my creamy mushroom pilaf. Roasted green beans are the only way to go, except when you roast them with almonds! And dessert? Oh friends, don't even get me started!
YUM!
But enough about the menu!
Let's talk tablescape!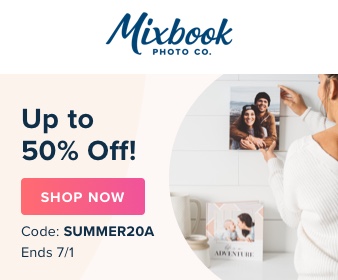 Like many of my tablescapes, this one is somewhat all-natural!  Fresh pears (a nod to dessert), pumpkins, and Indian corn!  To add a little texture and even more warmth I placed everything atop a piece of stained wood I had leftover from a project.
Since fall is really the only time that I LOVE to fill our home with color I usually go all out! For this centerpiece, the amber vase was definitely my inspiration! I simply filled it with fresh eucalyptus. (You can get bunches of it at Trader Joes for $2.99!)
.As per the menu, everyone can help themselves to a big slice of my Country Bread which is perfect alone or dipped in the Butternut Squash soup!
As for the place settings? No-fuss and no-frills for this dinner party!
A simple hyacinth charger, white plates, and bowls, a casual napkin and everyday flatware.
After dinner, I'm hoping the rain holds off because it's supposed to be a nice cool evening and I'd love to have dessert around the fire.
And then maybe a stroll around the gardens because by then we will need to move around before we burst! LOL!
 quick tips for prepping for a dinner party:
Set your table the night before.
Set up your bar area and make sure you have plenty of ice.
Make it simple. Tonight is not the night for trying a new recipe. Make something tried and true and hopefully, some of the courses can be made ahead of time to save last-minute stress.
Place a scented (seasonal) candle and extra toilet paper in your guest bathroom. (You don't want to run out of tp and a fresh scent in the bathroom is never bad! Am I right?
I hope today's post reminds you that entertaining doesn't have to be stressful. SIMPLE is the keyword. From the menu to the tablescape you've got this!
If you're a member don't forget to click here for your free 'fill in' fall menu printable! The password is always at the end of your weekly newsletter!
A SIMPLE FALL DINNER PARTY MENU AND TABLESCAPE + A FREE PRINTABLE!
Happy Friday sweet friends!!!
SHOP THIS POST: