A Romantic Table for Two!
create a special evening for just the two of you!
We are all busy, right?
Sometimes SO busy that by the end of the day all we want to do is get in our comfy clothes and crash on the sofa!
And dinner?
Can we get by tonight with just take out or a frozen pizza?
I know. I get it.
But you know what else sweet friends?
Sometimes we need to slow down a bit.
Like WAY down. And breathe.
Then we need to take some time for ourselves.
And when we're done taking time for ourselves, we need to take some time with our husbands, our wives, and our significant others.
And putting the kids to bed together or being stuck on your phone at the dinner table doesn't count.
Nor does a quick kiss goodbye or hello.
I mean quality time.
Because when it gets right down to it, they are the other half of your team.
Your best friend. Your confidant.
They need you….and you need them.
Now I know putting aside some time for each other isn't always easy.
But nothing worthwhile ever is…right?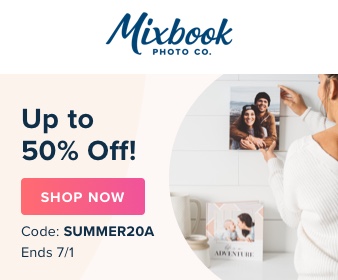 And you might just be surprised at what happens if you do!
I guarantee you'll laugh. And you'll talk. Maybe you'll even remember why you fell in love with this crazy, sweet, frustrating, and yet possibly the most important person in your life.
Maybe. Just Maybe you two will have a moment. One you might not have had in a very long time. A moment where you put everything else away and you…reconnect.
Just like you used to.
Anything is possible.
If you just take the time to let it happen.
Next Friday is Valentine's Day.
I know you shouldn't need a "special" day to celebrate YOUR love, you should celebrate it EVERY day.
But if that's not possible. Take that day.
Or night.
Put away the phones.
And work and family and friends and what's scheduled for tomorrow. Put a movie in for the little or put them to bed a bit earlier. Better yet, send them to grandma and grandpas for the night.
Plan a nice meal
Throw a roast or stew in the crockpot earlier in the day. Make up a lasagna the night before so all you have to do is throw it in the oven. Take out a couple of steaks or salmon fillets and start up the grill.  Whatever you do, make it simple but make it special!
Set a simple but pretty table
Nothing fancy is needed. Just everyday dishes. Wine glasses (or water), some candles (of course) and a simple grocery store flower bouquet. (Optional but totally special!)
Set your table settings so you are seated across from each other.
Keep your centerpiece low or don't have one at all. We want eye contact ladies and gents!
(It literally took FIVE minutes to set this simple table.)
While one of you is doing that, the other one can be opening a bottle of wine, or mixing up a salad!
Now that's what I call teamwork!
play some music
Now might now be the time for your favorite rock band, but a little romantic music playing low in the background couldn't hurt?
Relax and enjoy yourself and each other!
Talk about EVERYTHING and ANYTHING!
Laugh. Tease. BREATHE!
Count your blessings.
And remember.
They've got your back. You've got their back.
You're together. You're a team. And you're so much stronger because of it!
Cherish these moments together, sweet friends. Today. Tomorrow. And yes, Valentine's Day.
I hope today's post A Romantic Table for Two inspires you to set aside some time for just the two of you.
And if you're looking for a delicious side to go with your Valentine's dinner-I'm also sharing my recipe for this SINFULLY delicious Cheesy Garlic Bread!
Cheesy Garlic Bread
Crusty French bread topped with a buttery-cheesy and garlic topping
Ingredients
1

stick

softened butter

unsalted

1

cup

shredded mozzarella cheese

1/2

cup

parmesan cheese

3

cloves

garlic (minced)

1

Tbsp

fresh parsley

1/2

loaf

french bread
Instructions
Combine all of the ingredients but the bread in a food processor or blender. (You can also use a hand mixer or whisk) Blend until the mixture is whipped and smooth. Cut the bread in half lengthwise. Lay bread halves onto a baking sheet lined with foil. Spread the cheese mixture over the bread halves. Place the oven rack on the second level from the top. Turn broiler on low heat. Place the bread in the oven for 2-3 minutes or until cheese is golden and bubbling. ***Watch closely! Serve warm.
More Tablescapes you might enjoy!
Thank you so much for stopping by!
KEEP IN TOUCH!
.