5 Ways to Warm & Cozy Up your Home for Winter 
I'm joining some very talented bloggers for a DIY challenge to share inspiration for warming up your home for winter!
Hello sweet friends!
I'm super excited today to be joining a group of talented bloggers for another DIY Challenge hosted by my sweet friend, Terrie from Decorate and More with Tip!
We have been challenged to find a way (or ways) to warm up our homes for winter!
This challenge couldn't have come at a better time, because of the weather being a bit nasty lately.
And of course, for those who follow along, you all know how obsessed I've been with all things cozy!
So today I put together my top five ways to warm up your home that will last all winter long!
(Affiliate Links are provided for your convenience. Click here for our full disclosure.)

fill every room with pillows and throws in soft cozy fabrics
The VERY moment the trees begin to change in the fall, I'm digging out all our pillows and throws from the upstairs storage closet!  Many of my pillows have covers that can easily be removed so I throw those in the wash, along with the throws. TIP: I throw in a scent booster(this one is my favorite) during the wash cycle to keep them fresh longer!
When dry I place them EVERYWHERE!
Any leftover throws and pillows are put in pretty baskets which I set next to our sofa's in the living and family room. Trust me, when temperatures get to be -30 or below those cozy throws get used a LOT!
Light a candle
I don't know about you but the soft glow of a candle just makes me feel all warm and fuzzy inside. Especially if that candle has a soft and yummy scent. Favorites this time of year are vanilla, cinnamon, pine (it's the only way I can smell it without sneezing)eucalyptus, and lily pear.
TIP: If you have a hubby or significant other who doesn't like foofoo smells choose more earthy or citrus scents like sandalwood, apple, mandarin, and cedar.
Go Green
Here in Minnesota, winter can drag on, and on, and on. I swear some years it lasts so long we start to wonder if we will ever see green again. I used to SO envy those folks who could be out in their gardens planting by March. But not anymore. Because now our home is filled with green all year long thanks to all the wonderful plants and herbs I invested in over the years!!!.
Plants not only help keep your home feeling 'summery' all winter long, but they also help keep the blues away and so much more. Studies have shown that plants help relieve stress, improve health, clean indoor air by removing pollutants, increase humidity, and boost your creativity!
Planting them is also the perfect way to spend quality family time together!!!  Kids learn responsibility and grow self-confidence when given a plant to care for!
TIP: For those that don't have green thumb-no worries. Choose easy to care for plants like Philodendron, Ivy, Spider Plant, Palm, and succulents. Or herbs like Thyme, Oregano, and Rosemary. 
Invest in good quality oversized plush towels
I grew up with a mother who always had an obsession with towels. That obsession may or may not have rubbed off on me! But really, who doesn't love wrapping themselves up in a BIG soft-cozy towel after a long hot bath or shower? Your guests sure will! So keep a few extra "nice ones" aside for those unexpected (or expected) folks who come to visit. It's worth it to spend a little extra $$ and it will definitely make everyone feel warm and cozy!
TIP: Good quality towels can be expensive! January and February (and surprisingly August, are great times to stock up on towels and linens as many stores have white sales with discounts from 10-50% off!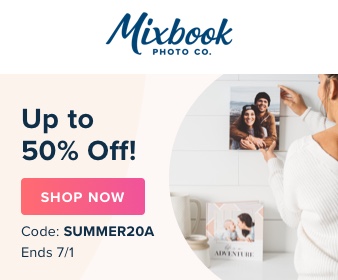 FYI Target has all their bath items on sale now!!!↓
And last but certainly not least…

Make a cup (or Cups) of my homemade dark chocolate cocoa
Aw yes! My absolute FAVORITE way to warm up our home and us on a cold winter day! I mean what could be better than a BIG mug of creamy hot cocoa topped with freshly whipped cream and sprinkles of MORE chocolate?
Nothing I say. Nothing!
And this recipe is SO quick and easy to make you'll never buy the mix again!
Why would you? Seriously friends! Just imagine the scent of warm chocolate and vanilla filling your entire home!
If a cup of this yummy cocoa doesn't make you feel all warm and cozy inside and out, well…I really don't know what will!
Here's the recipe!
Homemade Dark Chocolate Cocoa
A creamy decadent hot cocoa drink with hints of vanilla and dark chocolate-topped with fresh whipped cream.
Ingredients
2

cups

whole milk

(or whatever kind you like)

1/2

cup

half and half

2

Tablespoons

cocoa powder

2

Tablespoons

sugar

More if you like it sweeter

1/2

teaspoon

vanilla

1/4

teaspoon

salt

2

squares

good quality dark chocolate

1

cup

whipped cream
Instructions
Whisk together milk, half and half, sugar, cocoa, and salt in a large saucepan. Cook on low heat until bubbles begin to form at the edges. DO NOT BOIL. Remove pan from the heat and stir in dark chocolate and vanilla. When the chocolate has melted whisk once more and pour into two large mugs. Serve with fresh whipped cream.
I hope you've found some inspiration in my 5 Ways to Warm & Cozy Up your Home for Winter!
Looking for more inspiration? Don't forget to check out the links below!!!
Have a FABULOUS day!