FIVE SIMPLE and INEXPENSIVE TIPS FOR SETTING THE PERFECT TABLE!
This past week I've been making some changes in my dining room in preparation for holiday entertaining.
Nothing too major, mind you. Just changing out some wall art, replacing the fabric on the seat cushions of our dining chairs, and sorting and organizing all of my entertaining supplies.
Whether it is a buffet-style brunch or a fancy sit down dinner, fall is definitely one of my favorite times to entertain family and friends.
And of course, Thanksgiving is right around the corner.
But there are still plenty of events prior to turkey day, and today I'm going to share some simple tips for setting a pretty table for your guests, without spending a lot of money!
A WOW FACTOR CENTERPIECE
Whenever I'm planning a sit-down meal with family and friends, I always start with the centerpiece.
My #1 tip for creating an awesome centerpiece is keeping it low!
There is nothing more annoying in my mind than having to crank your neck around a tall vase of flowers so you can actually see the person your talking to across the table.
My second tip is you don't have to spend a lot of money to get the WOW factor centerpieces you see in all the magazines.  In fact, you don't have to spend any at all.  Start by shopping your home.
With that said, I do LOVE the idea of using fresh seasonal fruit and vegetables for a muted nature-inspired centerpiece. It's definitely not obtrusive and TOTALLY  inexpensive (I paid .79/lb for the squash, and .59/lb for the D'anjou pears).
The dark green squash and the golden pears are just the perfect fall hues to add warmth and a touch of nature to any table and the fact that I get to bake them up afterward, well, that's a bonus!
I also added in faux eucalyptus leaves that I purchased at Target. They only had two bunches left for $3 apiece, so instead of spending more money, I just filled them in with a few wisteria branches that made it through our last freeze. Pinecones from our yard and mini white pumpkins that we picked up from a local pumpkin patch for (3/ $1) add additional complementary color and texture.
Flowers (instead of one tall arrangement spread them out in small low vases.)
Large pumpkins
Other fruit (apples, cranberries, pomegranate)
Plants
CANDLES
I'm a huge fan of LOTS and LOTS of candles in my table settings.  I think they add just the right amount of warmth and elegance.  Mixing the metal tones of my candle holders is also something I like to do. I used a few mercury glass holders, one gold and a couple of silver here.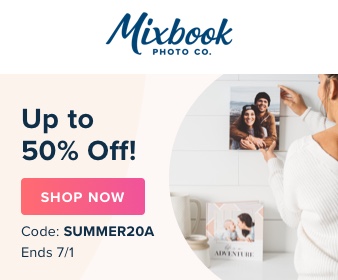 TIP: You can take any glass candleholder and turn it into mercury glass by using this magical spray paint.  I wanted to add that unique 'bling' but didn't want to spend the money so last year I took 8 of my plain old glass candleholders and transformed them in just a few minutes!
TABLEWARE
I'll admit, I am obsessed with dishes! Especially white dishes. It's true. I just can't go into any store, thrift store or rummage sale without checking out the dish section. Over the years I've built up a nice collection of every day and fancy dishes.
My favorite part of setting a table is mixing and matching the tableware. No matchy-matchy here.  I think by doing so it adds so much more interest and is also more appealing to the eye.  Use different patterns and colors with your plates, or add a pop of color to an all-white setting with colored glassware or mixed metal stemware.
Tip: Whether you are setting a fancy table or casual, LAYER, LAYER, LAYER! Sometimes I like to use placemats for added texture, and other times, (like with this setting) I use a charger.
I have a set of wood and Hyacinth chargers that are my favorite, but for this setting, I was looking for more of a soft metal tone.  Unfortunately, many of the metal toned chargers I looked at online cost $25-$40!  So instead, I purchased 8 silver chargers at the Dollar Store and used a special paint treatment (I'll be sharing this in another post), to make my own Antique Champagne colored chargers.
I layered inexpensive everyday white plates that I picked up at a thrift store on top of the charger, and then placed a pretty gold-trimmed plate I found at Target years ago.
White napkins, gold stemware, and wine glasses finish the look.
A PERSONAL TOUCH
This is definitely optional, but for me, I think adding a personal touch for your guests is just….well, personal. It makes them feel special, and don't we want our family and friends to feel special? Of course, we do! So why not take a little extra time and make them something to show how grateful you are to have them in your life, and at your table!
It can be something as simple as the Thankful for You cards I made for this setting. You can use Word, or any free software (I used Canva). Type in your phrase or special message and print on plain or colored card stock. (I bought mine at Walmart for $2.99 and the package came with a TON of different sizes and colors.) To add a little touch of whimsy  I attached the card to the napkin with a mini clothespin that I spray painted with gold paint.
Tip: You could also make personalized name cards for each guest, or a menu card to set next to each place setting.
Other personal touch ideas:
Homemade goodies- (cookies, flavored butter, candies, etc.)
Recipe card- You know they are going to want that recipe for your decadent chocolate dessert so surprise them with it before they do!
Get crafty and make a useful (and pretty) napkin holder that they can take home with them.
DON'T CROWD THE TABLE
Have you ever been to one of those dinner parties where everyone is elbow to elbow?
I have, and let me tell you, there is nothing fun or relaxing about feeling claustrophobic when trying to enjoy a meal.
Our dinner party for this weekend is just for us and two friends, so we have plenty of 'elbow' room, but I could safely set the table for six and still be comfortable. Without adding a leaf in the table, eight would really be pushing it.
Tip: Instead of jamming all your guests at one table, provide additional seating within close proximity of your dining table (if possible).
A second (smaller) table would be ideal. Even a fold-up table will do in a pinch as long as you cover it with something pretty of course! If you don't have an extra table or even counter space to use, there is always the living room, but make sure you limit the menu to finger foods. Why? Well, picture Uncle (fill in the name)  trying to balance his food-laden plate and glass of fruit punch all on one knee. Enough said.
Lastly, and this is more of a request than a tip-
ENJOY YOURSELF!
No matter who you're preparing your table for, or how many, or whether formal or informal, enjoy doing it. Your guests will definitely notice the love you put into it and they might feel so welcome that they won't want to leave!
Tip: Avoid stressing out by planning ahead. Set your table a day or two in advance. Our guests are coming tonight, but I set this table on Wednesday.  The squash and pears were far from ripe when I purchased them on Wednesday morning, so the only thing I'll have to change out before the guests arrive is the Wisteria branches which I have plenty of.
I hope these tips inspire you to entertain more this fall and throughout the holiday season!
I'd love for you to share some of your tried and true entertaining tips.  Leave a comment or shoot me an email at cdscountryliving.com
Happy an awesome weekend!
Blessings and hugs,