Who doesn't LOVE homemade chicken noodle soup?
In my opinion, chicken noodle soup is hands down the ULTIMATE comfort food!
But HOMEMADE-well that takes comfort to a whole new level!
I mean what could be more comforting than fresh veggies, chunks of juicy tender chicken and a broth that has been cooking on the stove for hours.
And who can resist slurping one or a few tender noodles like we did when we were kids?
I mean that sound alone made me feel better!
Am I right?
Growing up Mom didn't always have the time to sit in front of the stove and cook up a pot of homemade soup. Neither did I when I was raising my daughter, so yes, sometimes we had to resort to……gulp….the store-bought variety.
And that was okay.
But we all know there is NO substitution for the REALLY good stuff.
The stuff that takes time.
The stuff that you just know the cook put their heart and soul into.
The stuff that makes you feel 'extra' special because they did.
The homemade stuff.
Except the homemade stuff takes time.
Right?
Well, thanks to a few minor shortcuts-not as much time as you might think!
But you'll never know that by tasting it.
And neither will your family.
So let's get to those shortcuts.
Shortcut # 1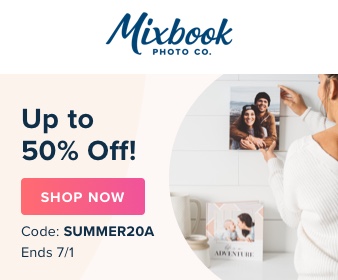 Stock/Broth
Although I LOVE to use homemade chicken stock for my soups, I don't always have it on hand. And again, I don't always have time to make a batch.
A store-bought chicken stock or broth is definitely a HUGE time saver! But if you want over the top-tastes like homemade stock-substitute one cup of broth with 1 Tbls chicken base +1 cup boiling water. You can even go wild and substitute 2 cups with 2 Tbls chicken base and 2 cups boiling water! Just make sure that both broth and base are low sodium or no salt added.
No one wants a super salty soup!!!
Shortcut #2
Noodles
Who doesn't LOVE homemade noodles? Oh my goodness I sure do! But they seriously take SO much T-I-M-E! 🙁
Which is why I use kluski or homestyle noodles. They aren't those wide egg noodles that simply scream store bought. Instead, they are much thinner and actually look like homemade noodles. And the best part is-they TASTE homemade!
Lastly-
Shortcut # 3
Chicken
Once a week I usually roast up a bunch of chicken thighs in the oven and when they cool I shred them up and place them in bags and put them in the freezer. **TIP: You can also throw them in a slow cooker and cook on low for 6 hours.
I use the chicken in many different dishes but of course, this time of year my favorite is what I like to call my semi-homemade chicken noodle soup.
That's right-this delicious, flavor packed-SUPER DUPER healthy soup is….
SEMI-Homemade.
But that's our little secret.
Trust me no one will ever know that you didn't stand over a pot for hours.
I guarantee they will take their first slurp and know that you put your whole heart into this soup.
They will feel so special. And of course, they are.
So are you.
I hope you enjoy this recipe.
And you can check out two more homemade soups here and here!
BEST EVER Chicken Noodle Soup
A hearty and healthy soup packed with veggies, herbs, and a rich flavorful broth.
Ingredients
2 1/2-3

cups

chicken

cooked and shredded

3

carrots

roughly chopped

1

large onion

diced

2

celery stalks

roughly chopped

1

clove

garlic

minced

2

cups

boiling hot water

2

tbsp

chicken base powder

1/2

tsp

dried thyme

1

tsp

dried parsley

8

oz

kluski or homestyle noodles

1

tbsp

lemon juice

8

cups

chicken stock/broth

2-3

bay leaves

1

tbsp

olive oil

1

tbsp

butter

salt and pepper to taste
Instructions
Place olive oil and butter into a stock pot or dutch oven. When butter is melted and oil is hot add onion and saute over medium heat until translucent (about 5 min). Add in carrots, celery, and garlic. Saute for 1 minute. Combine chicken base and boiling water. Add to pot. Add stock/broth, herbs, bay leaves, and chicken. Let simmer on low covered for 30 minutes. Add in noodles. Cook for 5 minutes or until tender. Salt and pepper taste.
Do you use shortcuts to save time in your recipes?
Share them in the comments or shoot me an email at cdscountryliving@gmail.com
Blessings and hugs,