Hubby and I have the same discussion every Valentine's day. It starts out with him asking me what I want about three days before the special day. Usually this question is posed to me when I'm right in the middle of something, and I'm certain my head will explode if I have to think about one more thing! So..my answer is always the same. NOTHING!
Of course, to hubby, that answer is not acceptable. You see-according to him I may 'say' nothing-but deep down inside he knows I really 'want' something. And if he doesn't get me….something, he fears the wrath of doom will come crashing down on Valentine's day.
According to the news this morning, hubby isn't alone. 75% of women surveyed stated they too wanted 'NOTHING' for Valentines day. The clincher-when asked the same question AFTER Valentines' day, 25% said they lied!
I find that quite interesting.
Maybe those poor ladies were like me. Maybe they were just too busy to think about what they wanted, or, maybe they felt guilty for asking for something. Or, and this is more likely, maybe they just simply wanted the element of surprise.
Because let's be frank. Most of us (even the kiddo's and guys) want a little something-something that says 'I LOVE YOU' on Valentine's day.
Sure you can always pick up a box of chocolate or a lovely bouquet of flowers…..
But wouldn't it be SUPER special, if the gift you gave was made by your very own hands?
Now I know there isn't a whole lot of time left before the BIG day-but that's okay.
I've rounded up fourteen quick and easy (and budget-friendly) homemade gifts for all those special folks in your life!
If your special someone LOVES chocolate and cherries as much as hubby does-they are going to LOVE this Chocolate-Cherry Bundt cake I whipped up yesterday! You can find the recipe here!
2. Plants are REALLY popular right now-and who wouldn't love one planted in a pretty pot like these from Vitamin Handmade!
3. Who wouldn't want smile every time they drank their cup of Joe out of this adorable coffee mug ?
4. These date night tickets are not only SUPER thoughtful, but provide you two love birds with ENDLESS possibilities!
5. Don't you just LOVE this kitchen towel that Season Homemaker made? You could also put this stencil on a golf towel, pillow, or even a sign!!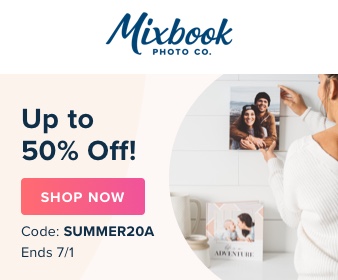 6. Looking for an ADORABLE gift for the kiddo's in your life? The 36th Ave has you covered!
7. If you're looking for a gift the whole family can enjoy, this YUMMY pop corn from A Designer Life is the perfect treat while you all watch a movie!
8. Speaking of treats…A Mom's Take has a quick and easy recipe that any kid, ( or adult) would LOVE!
9. How cute is this wall art that A Mom's Take created? And guess what-the printable is free!!!
10. Mom Endeavors has a truly heartfelt way of displaying family photo's!
11. Give that special someone an hour in the tub with this Grapefruit-Sugar Scrub and they will love you forever!
12. Whip up a batch of this SCRUMPTIOUS Trail Mix and take a few bags along for a day of sledding or ice skating!
13. You all know how much I LOVE mason jars, so I couldn't help but share this adorable Valentine's day snow globe!
14. These sweet little hand warmers would definitely warm my HEART!
Well, there you have it! Fourteen quick-easy and budget friendly ways to say "I LOVE YOU!"
I hope they inspire you to think outside the box this Valentine's day-and make your special someone-something homemade!!
What do you want for Valentines day-and please….don't say 'NOTHING!!' LOL!
Wishing you all a FABULOUS weekend and a Valentine's day filled with love and peace!
Blessings and hugs,